10 Pieces of advice nobody gives you about medical school in undergrad

By: shelley fang
Shelley Fang is a HSS alumna currently at Baylor Medical School
1.
Learn how to be an adult. What? Yes. Learn how to be an adult, at least a little. If you haven't yet, try your best to learn how to cook (meal prep), clean, and take care of yourself mentally, physically, and spiritually. It's no secret that medical school is a trial of intellect. But if you really want to thrive during medical school, one of the best pieces of advice I can give you is figure out how to take care of your life OUTSIDE of school before you go to medical school. Learn how to keep up with friends when you're not in the same city. Learn how to exercise in some form or fashion regularly and try to nourish yourself with healthy foods now. Because medical school can easily consume your life and health if you're not used to setting professional/personal boundaries. And if you let that happen, you are much more likely to fall victim to burnout.
2.
Just because you enjoy reading those interesting articles about obscure medical conditions doesn't mean that medical school curriculum is suddenly going to be 110% more interesting than your undergrad classes. True, you do get to learn about a ton of really fascinating diseases in the process, and by and large the material you're learning will be much more interesting than undergrad (because you're finally learning real medicine, yay!). But when you read the 302
nd
case which goes "a 67-year old male comes in complaining of fever, weight loss, and malaise" your eyes do tend to glaze over a bit. And that's normal. Similarly, when you're reading about glucose-6-phosphate for the umpteenth time, just know that it's part of the process, and you're not a bad medical student just because you don't love biochemistry. Try to find relevance in everything that you learn. Yes, that is a million times easier said than done. But if you can figure out a way to find the way in which something can connect to your life, a patient you've cared for, or a story you've read about, it can be super helpful. Even the most esoteric-seeming knowledge may end up affecting your career, your patient, or even your personal life in ways you never imagined.
3.
Listening, public speaking, writing, and typing are HUGELY important skills that you should hone now if possible. If you can get into audiobooks, podcasts, or some other form of audio entertainment, do. I attribute much of my being able to get a lot out of lecture/patient presentations from having trained my brain to not tune out audio information. This also becomes very handy when you're having patients presented to you in clinic or on rounds. You'll seem much more engaged and competent (even if you don't actually know more than those around you) because you're able to pick out the important parts from a lot of verbally-given information. In the same vein, become comfortable with public speaking and summarizing information quickly and concisely. You will be presenting patients to a team with all eyes on you by some point in your medical training. And you will very likely be doing oral exams for at least some evaluations (hi surgery) in your medical career. So, the more comfortable you can become with listening/speaking skills now, the better.
Finally, the more comfortable you are with writing and typing (quickly and accurately if possible), the better you will be at medical documentation. I cannot stress enough how important these skills are for the care of patients. Proper documentation can be the difference between very successful and very abysmal medical care, especially in hospital settings. Even though the MCAT doesn't evaluate these skills, they are some of the most important ones for your clerkships.
4.
Get comfortable with being uncomfortable. Pick up the phone and make that phone call you've been putting off because ew calling people. (Side note: you'll probably answer quite a few pages in your time on clinical rotations, so the more comfortable you are making phone calls, the better). Apologize to that roommate that you fought with over something stupid about two years ago. Learn to interact nicely with people even when they're grumpy, blaming you for something that isn't your fault, don't speak the same language as you (literally or ideologically), etc. Learn to communicate nicely and effectively with others when you're hungry, sleep-deprived, or otherwise in less-than-ideal condition. Honestly, part of the art of medicine is sticking with patients and colleagues even when they're at their very worst (and often most unpleasant). You'll be the one who gets a lot of the unfiltered emotions from both populations, and that can be difficult. Learn how to manage stressful situations without taking it out on other people around you, and learn how to fess up when you've made a mistake or are in the wrong. Practice makes perfect.
5.
Humility goes a long way in medicine. It is okay to say "I don't know" when you don't have a clue. If you don't know how to do a procedure, ask someone to help you, be it another student, a resident, or a nurse. In fact, one of the best catchphrases of a successful med student is "I don't know, but may I go find out/will you teach me?" Attendings usually like to teach, so they will usually be very understanding/supportive of your endeavor to learn on your own. At this stage of training, they basically expect you to know very little, so there are no stupid questions! Ask away!
6.
ALWAYS be nice to hospital staff, PAs, NPs, RNs, techs, orderlies, or anyone else that you will work with in the hospital. These people are all integral to the care of a patient and
their input is valuable
. If you treat them with the respect that you afford other medical students, attendings, etc., they can teach you a lot of skills that you may not otherwise get (like how to prep a patient for surgery, how to insert a Foley catheter, how to insert lines, etc.). If you disrespect the staff, word quickly travels, you will impress no one, and you will find yourself very much alone when you need others the most.
7.
When you start clinics you will likely find mentors in some people, gel decently with most others, and conflict horribly with a few. Your end goal is to interact effectively with everyone, but pursue mentoring relationships with those attendings who embody the type of provider you want to be someday. They really can shape your future in ways you may not be able to see immediately. On the flip side, if you don't get along with a team member (be it another student, resident, attending, or staff) for one reason or another, that's okay – it's an unavoidable part of life. But make sure to always keep interactions with everyone professional (i.e., don't be bad-mouthing about other members of the team) and always try to keep a positive attitude. After all, "you pay for this privilege!" Your job as a med student in clinical settings is to be enthusiastic and ready to learn. You will be marginally helpful in some ways at this stage, but the most important thing you can do for your team is be as much of a positive team-player as possible.
8.
Don't lose sight of your values, goals, or personal mission on the way. One thing that I think is especially important to do before you start medical school (and again before starting clinics) is having a firm idea of the things that are most important to you in life. What things can you not live without? Which people do you need to keep in your life for wellness sake? Make sure to hold on to those cornerstones in your life while you train. The road of medicine is a long, hard and frustrating one at times. But knowing what you are striving for and what things/people are important to you help to keep you centered in the most difficult days. People like to say going through medical training changes you, and it does, but it doesn't have to compromise who you are fundamentally. You just need to keep a firm hold on your own priorities.
9.
Don't lose sight of those characteristics/hobbies that make you unique and find a way preserve them. One of the hardest parts of transitioning to medical school is that student org that was 200% of your life (hi Texas Ballroom) and the people who you were so close to in undergrad are no longer there. It can feel very scary, and it's easy to try and just fit in. But find some way to hang onto those things that make you, you. Just because I don't spend 30+ hours a week dancing nowadays doesn't mean that I don't still enjoy going to ballroom competitions and country bars for social dancing on random nights. And maybe even pick up those hobbies you left behind in high school or find new ones! You may have to get creative in order to continue doing what you love, but that's a form of self-care that becomes invaluable as academics become more intense.
10.
Medical school can be scary in the sense that you're surrounded by 100+ people who are all incredible in very different ways. And sometimes, those things that made you really exceptional in undergrad may suddenly seem commonplace and anemic in comparison to things your classmates have done. From graduating in the upper echelon of UT (as I'm sure most of you are/will) to being in the lower half of your class in medical school can be a jarring experience. Just remember that in your medical school class, you DO belong there. And if you struggle (i.e., fail a test, need to remediate a standardized patient exam, etc.) that is 100% OKAY AND YOU ARE STILL A GREAT MEDICAL STUDENT. 😊 Imposter syndrome is real (and it often becomes more and more real on a daily basis), but that doesn't mean you're an imposter. You're just still a student for a reason.
Powered by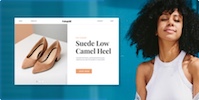 Create your own unique website with customizable templates.