About Us



Welcome to The Pulse,

HSS's official student website!

Students in the Health Science Scholars Program pursue a course of study across all four years aimed at both career exploration and preparation for health science graduate and professional programs. HSS is an honors Bachelor of Science & Arts (BSA) degree program.

Our program offers students a unique educational experience at the University of Texas at Austin:

The atmosphere of a small school, with all of the advantages of a large research university.
​

HSS supports a wide range of activities and programs that encompass social, recreational, and academic areas. The Health Science Scholars Friday Lunch speaker series allows students to hear from physicians employed across a wide variety of specialties and clinical settings and serves to facilitate fellowship among different classes of the program.
---
What We Do

An honors Introduction to Research Methods course
Interdisciplinary seminars developed specifically for HSS students
Honors-level courses (minimum of two)
Undergraduate research for course credit
The opportunity to write a Capstone Thesis

Require all of our students to maintain a minimum 3.5 cumulative GPA


BSA Degree: The Bachelor or Science and Arts (BSA) degree is an interdisciplinary degree for those interested in combining a core foundation in the sciences with coursework in the fine arts, liberal arts, communications, or business. By completing a minor in a non-science discpline, the BSA allows students to have one foot in another college. The BSA consists of:

42 hours of non-science University Core

48 hours of science and math
12 hours of interdisciplinary work

15-18 hours of non-science coursework devoted to earning a minor or a certificate


Capstone Thesis: The hallmark of the Health Science Scholars program is a Capstone project that requires students to create an original body of work through independent research, community service, or other experiential learning activities that relate to their passions and interests. Students are guided through the development and execution of this project with the aid of

HSS faculty and seminar instruction.

​

Even more information about HSS can be found on the

University's CNS Honors website

. If you have more questions about the program, life as an honors student at UT Austin, or college in general please feel free to contact current health science scholars listed on our

Current Students

page. Alternatively, you can contact the current HSS Council with questions at hsscouncilut@

gmail.com

.
Powered by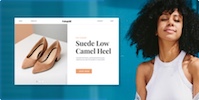 Create your own unique website with customizable templates.