If you are a motivated, academically successful student currently at, or transferring into, the University of Texas at Austin and are interested in pursuing a career in the healthcare professions then the Health Science Scholars program might just be the place for you. HSS members accepted as seniors in high school make up most of the entering class; consequently, transferring into HSS is a highly competitive process. However, you should not be discouraged from applying – we would love for you to be part of our family!
Interested students are encouraged to apply according to the guidelines below and may seek additional information through the
College of Natural Sciences Honors Center
.
​
CURRENT UNIVERSITY OF TEXAS STUDENTS AND TRANSFER STUDENTS:
Transfer applications are online. When prompted, select "guest account."
Deadline for admission into the program, Spring Semester: December 15th
Deadline for admission into the program, Fall Semester: July 31st

Students who have completed more than three semesters of college coursework are typically not eligible for transfer admission into an honors program.
Powered by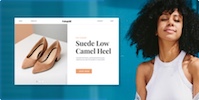 Create your own unique website with customizable templates.