catching up with grads:
ajay narayanan
(ut southwestern medical school)

​by: cyrus daruwalla
This interview occurred during April 2017. Ajay was in his second semester of medical school at the time:

What is the school culture like?
I think UTSW might have been cut-throat in the past, but now with the pass/fail system, everyone is super nice. We have a class Facebook group where everyone posts all their class notes and other resources, which is very helpful.
There are a lot of different people here. You see people who aren't necessarily gunners but try to learn all of the information. They are like gunners for themselves, they gun for the purpose of learning. They don't sabotage other people, but they study all the time.
​
​
Let's talk about schoolwork. What is the curriculum like in your med school? What undergrad classes were useful for medical school? Do you guys have pass/fail or actual grades?
We have 1.5 years of standard schooling and 2.5 years of rotations. It's been good so far. The first semester is basic science stuff like Biochemistry and Cell Biology. The next 2 semesters are like organ blocks, with one topic or organ per month. January was musculoskeletal. February was oncology/hematology. Right now we are on pulmonary. You get to learn things one-by-one, so I like it. After the 1.5 years of schoolwork, you take the STEP 1 exam and then start rotations.
The clinical rotations are actually graded and are not pass/fail.
Systems physiology was really helpful, especially for cardiology and pulmonology. Organic Chemistry didn't help me so much with specific material but just the process of thinking through stuff is good for medical school.
What organizations are you involved in? What are popular orgs?
I'm the social chair for student government. I basically organize social events for our class. We sometimes plan something for when we finish an exam to celebrate. We are planning to organize a boat party in a few weeks.
There are specialty-specific orgs for every specialty you can think of. Peds, Neurosurgery, Family med, Ob gyn, Interventional Radiology, etc. You can join as many of these as you want to learn more about certain specialties.
What is something you regret not doing in undergrad
I wish I had majored in something other than biology. This is not because I didn't enjoy the classes I took at UT, but because the first part of med school is basically 3 semesters of all upper division bio classes. I wish I had explored something outside of CNS, especially since UT has so many opportunities to do so. Also, I regret not taking more Spanish classes. About half of the patients I see at Parkland are only Spanish speaking. Although there is always the option of calling a hospital interpreter, being proficient in Spanish helps you connect with the patient and will definitely help to impress your residents/attendings.
What advice do you have for undergrad premeds?
In med school and residency, you are going to be working like a dog. Take advantage of the free time you have now. Don't view college as a stepping stone to medical school but view it as an experience in itself, and it's an experience you should enjoy.
---
Powered by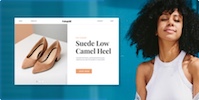 Create your own unique website with customizable templates.