Catching up with grads:
​kaitlyn levett
​(baylor college of medicine)
Describe the worst and best part of your first year in med school

Worst part: Before medical school, I've never reached a point in my life where I think "Please do not teach me anything else. I can't learn anymore." That's 4/5 days of the week here. You've just got to shove in the information somewhere.

My favorite thing about medical school is that it's made me realize the importance of being an ethical consumer. One thing I've learned in in medicine is it's the physician's responsibility to be the keeper of resources. If there are wasteful spending practices, it falls on the doctor to consume more consciously and efficiently. The buck stops with the MD. I feel like I'd be a hypocrite if I didn't also apply that to my own spending practices. As a consumer, I've got power by choosing to support businesses for how they source their goods, the way they treat their employees, etc. In an indirect way, medical school's forced me to examine the way I spend my own money. My money dictates how others treat each other, so it's important to be an ethical consumer and a good patron of my little bit of power.

What is the school culture like? Are people more cut-throat or collaborative?

This is not necessarily just Baylor (and probably happens at every medical school), but there's definitely a spectrum of people, from very type A to type B. On the very type A side, there is a core group of people who work very hard, but aren't mean. I wouldn't use the word "cut-throat" but extremely driven and study a lot.

There is also a group of people on the B side who are more laid back and focus some of their energy on rounding themselves out as people. Some people who come into medical school are so excited to be defined by the word "doctor," but BCM has a good number of people who need more slices in that pie, so to speak. They want to be defined by a lot of things, instead of just being consumed by "doctor," which I appreciate.

Let's talk about schoolwork. What is the curriculum like in your med school? What undergrad classes were useful for medical school? Do you guys have pass/fail or actual grades?

We have straight pass/fail. There are not even internal rankings, which is wonderful. It's one of the reasons we don't have a super cut-throat culture. People are very willing to share their resources, and the type A spectrum people have great study sheets.

The curriculum is sort of block-style. We don't have midterms, which is not typical for medical schools. We only have finals at the end of a segment of classes. For instance, on a ten-week term, we don't have any tests until the last week. So it's a lot of self-discipline to stay on top of everything. I know that can be off-putting to some people, but I really like it. Compared to other schools, we have more fluctuation in stress levels. I personally like the downtime in between. It's nice to not be at maxed-out stress all the time.

Any class you take is going to be good for like, two weeks of knowledge in medical school, and then everyone will be on the same playing field. It isn't worth it. I would just take fun classes because hard academics become a full time commitment in medical school. Take art history or anything random because this is pretty much your last chance to take a formal class in it for a long time. Don't take anatomy. Trust me, you'll get plenty in your MS1 year.

What organizations are you involved in?

I'm in the diagnostic and interventional radiology interest group. Interest groups in med school are a lot different than extracurriculars in undergrad. It is definitely a more checklist item than a full time commitment like it is in undergrad. By that I mean, when you apply to certain residencies, you need a certain template resume. You need to be involved in an interest group, 3 research experiences, etc. Interest groups are a way to kind of fulfill one of those requirements for the residency application resumes.

You really don't have to have a huge time commitment for extracurriculars in medical school. Most people float between interest groups to sample fields and see what they might like.

What is something you regret not doing in undergrad?

Traveling more? You have lot more money in undergrad than in medical school, so I wish I traveled even more. I wish I had used my free time to do more exotic things than just eat out all the time.

What advice do you have for undergrad premeds?

My advice is to really shadow without stars in your eyes. Try hard to squash down naivety when you're making the choice to go into medicine. Shadow to look at the profession as a whole, but also consider what it's like to be in that profession every single day. People that have been premed forever have always been told, "You really need to make sure you want to go into medicine," but some things don't become apparent until you have the courage to actually talk to a doctor about them. For instance, third party insurance groups basically tell you how you have to practice right now, so you need to be okay working with a corporate structure like that. When you see how things work behind the scenes of patient interaction, make sure you're okay with those tasks being a large part of your job. Make sure the real day to day is something you can live with.

What is one misconception you had of med school?

I think I expected my class to be more homogenous than it actually is. I thought the admissions committee would just choose one type of person. I expected everyone to be on the same page in things like personal philosophies, goals, accomplishments, views of the world. This is not the case. We have a diverse class with very different perspectives, which I definitely like. Not everyone thinks like me or even agrees with me. I'm glad, though, because it keeps me from becoming too comfortable in my own thinking. It helps me keep evolving.
---
Powered by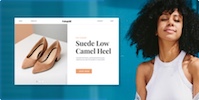 Create your own unique website with customizable templates.