CATCHING UP WITH GRADS:
​parisa fallah
​(harvard school of medicine)
Describe the best and worst times of your first year in med school

The first month in medical school was definitely the hardest, because we were all of a sudden expected to learn a ton of information. It felt like we had 5 million pages of reading, and I didn't know how I was going to remember everything. After a few weeks though, I learned that it was okay that I couldn't get to everything, and as soon as I accepted that, medical school became much more enjoyable and manageable.

The best part of medical school is that it honestly feels like a bigger version of HSS. It feels like everyone is part of a big family going through the same things together, and even when we have a lot of work, we all encourage and support each other. There is also an amazing community of faculty who treat us like colleagues – they recognize that we are going to be a physicians one day, so they make every effort to help us get there. We also have a pass/fail grading system (honestly, it's more like pass now/pass later), so we get to enjoy learning what we have always wanted to learn.

What is the school culture like?

It's incredible. The faculty and deans have imparted on us the importance of living a balanced and happy life, and this has permeated to all of the medical students. We don't have to constantly worry about the future and there isn't any competition any more. Whenever a classmate accomplishes something, we all celebrate. If someone is having a stressful day, they can knock on anyone's door and someone will talk to them. We also happen to have all 200 students in a class GroupMe, so we are always building friendships, laughing at hilarious memes, or talking about procrastinating together. We encourage each other to work hard but are always there to make sure everyone is having fun in the process.

Also, we no longer feel afraid to be crazy passionate and go after our dreams, because we know that if each of us accomplishes our goals, then the world will be a better place. People's interests vary, including global health, basic science, social justice and advocacy, women's health, etc. Tons of my classmates and I are working together on these various topics, and we love supporting each other's dreams and aspirations.


Let's talk about schoolwork. What is the curriculum like in your med school? What undergrad classes were useful for medical school? Do you guys have pass/fail or actual grades?

We spend one full year in the classroom before going to the clinic. We have very few actual lectures. Instead, 4 days a week, we mostly work in small groups (case-based learning). The groups are awesome, because while you're learning, you're also socializing. The night before each of these classes, I spend somewhere between 3-6 hours learning the material for the next day. There are about 40 students in each classroom, with a total of four classrooms, broken up by our societies (kinda like Hogwarts!). Within each classroom, we sit in groups of four and discuss the cases, talking about the pathophysiology and approaches to treating the patient. We also have several physicians in each classroom, so the teaching is very interactive.

On Wednesdays, I spend 8-9 hours in the hospital or clinic. We learn how do interviews and physical exams while working with real patients. We have hands-on practice from literally the first week of school, which really helps us realize that all the work we do in the classroom is completely worth it. The faculty preceptors are super nice and always willing to help us hone in on our skills, since taking a good history and physical is the most important part of being a physician.

The third and fourth years are not pass/fail, but at that point we are doing exactly what we love. We will do a lot of extra clinical rotations and sub-internships, and we will take more classes related to the residency we plan to apply into. We also do up to five months of research in the third year, kind of like an honors thesis. I'm planning to do a global surgery project, and I may even take an extra year to do more intense global surgery work.

As for useful classes in undergrad, systems physiology helped me survive the first week or two of each of our organ blocks. I remember that systems physiology was very different from other undergrad classes, since it was less about memorization and more about understanding. This will really help prepare you for "how to think" in medical school.

Cell biology was also useful. You usually take a foundational sciences class at the beginning of medical school, and this material overlapped a lot with cell biology (specifically Dr. O'Halloran and Dr. DeLozanne's class).

What organizations are you involved in? What are popular orgs? Indian dance groups?

One of the first things I did here was start the Global Surgery Student Alliance, so I have been pouring a lot of time and energy into working with students and surgeons from across the country to get that set up. I am also a part of my school's large surgery interest group (which every med school will have) and our chapter of the Association of Women Surgeons. In general, I tend to go to a lot of physician lunch talks on interesting topics, hosted by my classmates that are running some of the other different groups. Besides medicine/academics, I also do a lot of music/singing with friends and have an awesome IM soccer team! My class recently released our music video and put on a giant show called Fabric for our newly admitted students. It's a lot of fun! In medical school, joining a group is as simple as going to whatever events you want to go to – it's not as stressful as undergrad with all the social points and requirements. You just get to enjoy the activities you want to take part in, and there are usually a ton of things to choose from, ranging from dance groups and A Capella to social advocacy groups and medical interest groups.

What is something you regret not doing in undergrad?

I wish I had recognized how much time I had in undergrad and had done more about the things I was passionate about. Part of me sometimes wishes I would've taken an extra year after undergrad to explore my passion for global surgery and to work with a team abroad. If you do have something that you're dying to do before med school, you should do it. If not, that's ok too – you may find your passion during med school and can take a year off then. Either way, don't worry! You do still have some time in medical school :) I just think undergrad is an awesome time to explore and check things off your bucket list.

What advice do you have for undergrad premeds?

​Only do what you love, but do it very well. Don't do activities or clubs that you don't enjoy, because when it becomes time to apply to med school, admissions committees will be able to tell whether you were passionate about your work or not. And it's not just about your passion within medicine (which, of course, is important); other interests that are not medically-related are what also make you memorable and are what set you up to be really happy in medical school and life in general. Take time for yourself, and take time to relax. Do the things that make you happy, because what makes you who you are is what will get you to the next step. They are looking for someone to be a leader, not someone who is doing too many things at once. So don't fret about how long your resume is – think more about how much time and energy you put into it.

One more thing, premeds should not be afraid to reach out to anyone anywhere. Finding good physician mentors can help you go a really long way. They can connect you to people even ten years down the line who can really change your career. My entire trajectory changed because a few surgeons were willing to take chances on me, and the same thing is happening to me now in medical school. Email anyone you want to talk to! You never know what could happen.

And don't hold back on your plans and ideas… dream big! You'd be surprised how many physicians will be energized by your dreams and will be more than willing to help you achieve them.


---
Powered by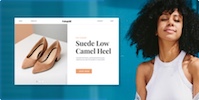 Create your own unique website with customizable templates.