Catching Up with Grads, Part 1
by: Santiago sanchez
The Pulse
caught up with several of our graduates to check up on how they are doing. We will release their interviews piece by piece over several editions. School is accelerating back into full-swing and while we're reluctantly falling back into our daily grind and slowly over-committing ourselves for the semester these graduates are just starting an entirely new stage of their lives. Let's start with two of our grads from North Texas who went back to North Texas and SuperNorth Texas, respectively. Listen to them, for they are wise!
Delaney Dowd
UT Southwestern, MS1
1. What's it like on the other side?
First of all, it feels pretty great to have graduated from one of the best schools in the country, and I know that the quality education that I received at UT Austin has prepared me for medical school at UTSW. I spent my summer following graduation interning in a genetics clinic at one of the hospitals associated with my medical school and living in Dallas, so when medical school started, I think those experiences made the transition easier. Although it's really fun at first to go around telling all of your friends and family that you are a medical student and feeling accomplished for having made it this far, the reality quickly set in that the hard work is far from being over. Right now, I know that I am working my absolute hardest every single day, but I love what I am doing, and because of that, I have thoroughly enjoyed medical school and the process of becoming a physician so far.
2. Think back to your first week of undergrad. How did your first week of grad school compare? What was the same? What was different? What didn't you expect?
Wow, my first week of undergrad seems so long ago now! Im so old. Coming out of high school, I remember feeling like I had a lot of free time when I began undergrad. I took a lot of naps, made a lot of trips home to Dallas, established new friendships, and studied leisurely in between a schedule that mostly consisted of social activities. When I began medical school, it quickly became very clearly that the excessive free time that I had when I was an undergrad would no longer be a luxury. I attend class every day from 9-5 (even Friday, which has been the hardest adjustment coming out of undergrad), and I had my first biochemistry exam after only a week and a half of class. Those week and a half of classes covered over half of my undergrad biochemistry course. It is essential to put in a considerable amount of studying every night to stay on top of things, and no one can afford to get behind, even though my school operates on a pass/fail system for the first semester. However, the naps, socializing, and out of town trips to visit family and friends that I valued in undergrad became even more important in medical school. It requires much more discipline and some sacrifices to make these things happen, but it is so important not to lose the things and people that make you happy during medical school, because otherwise, school consumes you and you can easily lose your identity.
3. What do you miss most about undergrad, UT Austin, HSS, or Austin in general?
I miss the running trails/fitness community in Austin and the food so much! Nothing really compares anywhere else! I also miss my friends that are still at UT (and my little brother who is still there too!), and honestly, I miss the HSS program a lot too. It's a unique program in that it's still new and the students have so much power to make what they want of it. Please do me a favor, and take advantage of that! I did, and it led to many of my best experiences at UT.
4. In undergrad, one always has a "goal" to aspire to. How did your goals change throughout undergrad and what are they now that you have entered a new stage of your education, life?
In the grand scheme of things, my biggest goal that I worked for and eventually achieved as an undergrad was getting into medical school. I was pre-med from day 1, and although I considered alternate paths several times throughout undergrad, which ultimately helped better inform my decision, that was the one thing that I was always working for until it eventually happened. I broke my long-term goal of getting into medical school into short-term goals (e.g. getting a certain grade in a class, getting a lab position, preparing for the MCAT, etc.), and that definitely helped me stay on track. Now that I am in medical school, my long-term goal now is to decide on the best specialty for me and get accepted into a good residency program in that specialty. In order to help me reach that long-term goal, my short-term goals are: to realize what are my most important priorities in life and find a specialty that will allow me to achieve the proper work-life balance, to make a new set of friends that will encourage and support me throughout these next four years (and I hope to do the same for them), and to keep a calm and level head. The last one was really important throughout undergrad, and I know that it will always be important, so it's especially crucial now, because things can get stressful.
Andrea Chang
Texas Tech University Health Sciences Center School of Medicine, MS1
1. What's it like on the other side?
It. Is. Awesome. Everything we learn is something that can be applicable later on, and it's pretty cool to be learning the specific causes behind medical problems we're familiar with. Seeing every little detail in anatomy lab really makes you appreciate how incredible the human body is, while also realizing how easily something can go wrong. As for clinicals – I'm sure my standardized patients would love to hear this – I still feel like I'm playing dress-up every time I have to wear my white coat and business professional. I think it'll be a while before I'll be used to patients actually trusting me to do something! Outside of school, you should probably ask me after anatomy block ends… let's just say I have no hobbies other than sleeping right now.
Side bonus: You get fed at every club meeting (I'm talking Chick-fil-a catering, Market Street paninis, barbecue, etc.), so you quickly find that you'll be interested in everything from ortho to peds. SO MUCH LUNCH MONEY SAVED…to pay back my student loans?


​2. Think back to your first week of undergrad. How did your first week of grad school compare? What was the same? What was different? What didn't you expect?
They're not kidding when they say getting information in med school is like drinking from a firehose – the amount of reading we're assigned per day puts an undergrad week to shame (yes, even you guys taking systems phys right now!). There's no homework to turn in or quizzes that aren't completion, so the responsibility of learning the material is on you. You're not as justified anymore to complain about the workload, since we all took this on voluntarily However, there are so many resources available to help us out, from TA-hosted study sessions to the student affairs office (which is always stocked with coffee and snacks). They also take student feedback really seriously and make changes after every class year, which is great. I can't really speak about similarities, since the two experiences are just so different that there's no real comparison.
I wasn't expecting the large number of people who have taken gap years or worked in other fields in between. You don't really consider that while you're in the rat race to submit those applications, but definitely don't hesitate to take some time/explore other options after UT if you're unsure.
3. What do you miss most about undergrad, UT Austin, HSS, or Austin in general?
Anyone who knows me could probably guess this, but I constantly find myself craving food from Austin!! Sometimes I can't fall asleep because of how much I miss Kerbey queso. Being in the thick of Raiderland also makes me miss game days at UT, where people don't give you the side-eye for wearing burnt orange. Austin is an amazing city – soak it all up while you still can!
4. In undergrad, one always has a "goal" to aspire to. How did your goals change throughout undergrad and what are they now that you have entered a new stage of your education, life?
In undergrad, I waffled between getting a Masters in sociology/psych-related field, going to medical school, and going into other health-related professions. This indecision was largely a result of what I was learning in my classes, which helped me discover things I didn't know I was interested in. Although stressful, it was actually good to have options, because it forced me to really think about what I wanted to do and why. I settled on med school sometime during junior year, and would choose the same route again if I had to!
My academic goals now are pretty simple: to pass anatomy (short-term) and get through med school (long-term)! I'm not worrying about which field I'll end up in, since that'll come in time during rotations. Personal goals have added up, but that probably just comes with your 20s. I now prioritize keeping in touch daily with family and friends, no matter how busy I am, and am definitely paying close attention to money matters.
Despite how rough it might come across in some of my answers, I really am thankful to be in med school, especially here at Tech. It's an amazing experience and so rewarding being able to apply things you learned in class to a clinical exam the next day. My peers, the upperclassmen, and every faculty member I've come across have contributed to such a supportive environment, similar to what you all have in HSS. It's easy to remember the bigger picture of why I'm putting myself through all these classes, so I know the work will be worth it in the end! NO RAGRETS (does saying that trash my credibility?). If any of you ever find yourself in Lubbock for interviews, please feel free to contact me! Wishing y'all the best of luck for this fall semester and beyond. Hook'em!
---
Powered by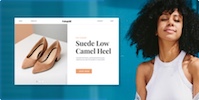 Create your own unique website with customizable templates.