Catching up with Grads:
Sajid Leelani


(Paul Foster School of Medicine)
Describe the best and worst times of your first year in med school

The best time was when I got my white coat. That was one of those moments where you are like, this is real. This is actually happening. Definitely another moment was when I passed my first test. I felt like I'm actually good enough to be here and this is doable.

The worst time is honestly every night before a test. I would have been studying for the past week or so and you know the material but could also study a whole extra week for this test. You never truly feel ready, so there's always that self-doubt. There's always this stressful feeling the night before.

What is the school culture like?

The culture is great. Our class has only about 100 kids. Everybody has found people within the class that have similar interests. We have a pass/ fail system with no rankings, so there is no benefit to being cut throat. It doesn't harm you to help other people. There's a Facebook page to share notes and stuff so everyone's definitely collaborative. Sometimes there are people you aren't best friends with, but it's not like you hate someone. They're just your classmates. Everybody realizes that you are with the same people for four years and you might need their help in the future.

It's not cut throat or competitive. But that said, everyone is still working hard.

Let's talk about schoolwork. What is the curriculum like in your med school? What undergrad classes were useful for medical school? Do you guys have pass/fail or actual grades?

We have units based on different body systems. Every week we have a scheme that defines the week. Right now we are doing the renal unit.

Monday through Wednesday we have basic science classes related to that specific week's topic. On Thursday, medical Spanish, a public health focused course, and a medical skills class where we interact with standardized patients that has a disorder matching the scheme of the week.

For Fridays we get into one of four colleges (kind of like the Hogwarts system) and meet with our MD and PhD mentors to discuss medical ethics and humanities. The second half of Fridays are called Worked Case. We are broken into groups of eight and work on multiple case studies with a physician from the hospital that goes with what we learned during the week. That way, we get to apply what we learned.

Honestly all the upper division science classes I took have been helpful. Microbiology, cell biology, biochem, etc. Even plant physiology was helpful as there was a lot of cell biology in that class. These classes help you become familiar with scientific concepts. My friends that are liberal arts majors were struggling at first to get accustomed to the sciences, but now they are fine.

What organizations are you involved in? What are popular orgs?

We have lots of these things called interest groups. Each interest group is for a specific area: we have surgery, anesthesiology, public health, etc. I currently have no idea what I want to do, so it helps to see go to the meetings and listen to the speakers. And they usually have free food, so that's always a plus.

Also we have volunteer organizations, like Seed of Change. About twice a month, we go to an elementary school nearby that is not well funded. We do hands on science lessons that relate to whatever the kids are learning in school.

IM sports, especially soccer, are also pretty popular.

What is something you regret not doing in undergrad

I definitely regret not studying abroad. I always wanted to do a Maymester in Spain for Spanish 3.

What advice do you have for undergrad premeds?

I suggest finding time to take classes that have nothing to do with science. College is the last time you can learn something that is non-science in a structured way. So it's nice to explore other interests. Take business or music or art classes. College is the best time to do that.

What is one misconception you had of med school?

I thought I would be studying 24 hours everyday. Not to say there aren't people that do that. I try to manage my time well and make sure when I'm studying, I'm being efficient so that I can have some time for myself. I study significantly more than in undergrad. That said, I usually give myself one night off on the weekend. This keeps me sane.

I definitely thought I would be studying all the time with no breaks. It is tough for sure, but I realized if you don't give yourself some time off, you're going to burn yourself out.
---
Powered by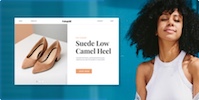 Create your own unique website with customizable templates.