don't study it, osmosis it!
by: santiago sanchez
In 2012, second-year medical students Shiv Gaglani and Ryan Haynes started Osmosis, an app that uses crowd-sourced questions to build a more easily accessible, higher-yield study system outside of the expensive question banks already available and the conventional "cram and dump" strategies.
Osmosis uses associative memory techniques to improve the retention of information. The questions take surface level knowledge and connects it with historical context, short videos, famous cases, clinical situations, and other visual information. Then, the app will gauge your performance and build quizzes periodically to ensure the content is being revisited and recalled.
Consider the question displayed to the right. Normally, "Angelman's Syndrome" is something you might write on one side of a flashcard with the associated biology and pathology on the back; Osmosis does just that but adds visual and historical cues to help you pull that information when you need it most, fitting the raw data you learned in class into a larger and arguably more important cognitive narrative.
​
Shiv and Ryan's classmates at The Johns Hopkins University School of Medicine were the first to test out the product and in a very short period of time hundreds of questions were tested tens of thousands of times – many of the students went as far as saying they would have failed without Osmosis' help! The app allows you to provide instant feedback on the question quality and on your level of confidence answering it. This data allows Osmosis to grow and retrofit itself to its user while providing critical user data that the developers use to improve the product later down the line.
Currently, Osmosis is only up and running for the medical school curriculum but a pre-med version is rolling out this summer structured around pre-med requirements and MCAT preparation. If you would like to be among the first to receive Osmosis this summer and have a new, simple tool to help you boost your performance sign up today at

premed.osmosis.org

with your .edu e-mail address. Signing up offers you the opportunity to not only use Osmosis as soon as it is available but also to write and prepare questions yourselves in order to help other students.
I'm very excited about Osmosis. Shiv and Ryan are moving the one-hundred year old pre-medical and medical education structure into a more collaborative, modernized environment – a welcome change to the fable of drinking from a fire hose and trying to sort everything out on your own…locked up in a library…alone…pushing yourselfjust enough until the next exam after which, inevitably, fifty-percent of the information will just disappear.
I strongly encourage each and every one of you to spread the word about Osmosis Pre-Med to all of your pre-med organizations and friends.
---
1. Thank you for doing this Shiv and Ryan, please, tell us a little bit about yourselves.
Ryan: I started building educational software in high school in 2002 when I created a 3D online virtual environment to help students solve math puzzles socially. The inspiration for this project stemmed from the fact that I attended a very rural high school in Louisiana with only 60 students in my class year who had limited interaction with peers outside of their hometown. After attending multiple science fairs at the international level, I quickly realized limitations in my own educational experience through interactions with students across the nation and sought to broaden the education of others with similar backgrounds. In college, my prior work with 3D graphics led to the creation of a free 3D linear algebra textbook that helps students visualize and manipulate challenging mathematical concepts. In retrospect, these projects built the foundation for my work on Osmosis both in terms of technical skills and user interface design.
Shiv: Like Ryan, I'm in between my second and third year of medical school at Johns Hopkins. Since high school my two passions have been medicine and education. In fact my first research project aimed to improve elementary school students' problem-solving skills and focus by teaching them chess. I graduated from Harvard College in 2010 and the next year took time off to work on a book (www.successwithscience.org) that helps young students get involved with research. The following year I enrolled at Hopkins med and continued doing work in both medicine and education, culminating in the formation of Osmosis.
2. What inspired you two to start Osmosis? What was it like to pivot from being a medical student one day and an entrepreneur the next?
Ryan: The first time Shiv and I quizzed each other on anatomy just weeks after having mastered the subject, we found that we were coming up short on answers around half the time. And when we started searching the literature on medical education, we found that med students forget 50-60% of what they're taught after just the first 2 years. Since med student schedules are already packed, we tried coming up with something that would fit passively into those schedules. The app knows what you need to study, when. Even though you may not be motivated enough to open a cardiology textbook 3 weeks after your exam, Osmosis knows you need to remember the material and makes sure to send you review questions you otherwise probably wouldn't have looked at.
Shiv: We became increasingly excited about the potential of Osmosis when students from other institutions were contacting us about bringing it to their school. It was just a matter of deciding when we could start working on it full-time. A natural break-point came between our second and third year. We also successfully applied to a great incubator called DreamIt Health in Philadelphia, which not only gave us seed funding and mentorship but also brought us to the heart of medical education. There are 6 medical schools within a 3 mile radius of our home office as well as the National Board of Medical Examiners, large medical education publishers like Elsevier and Lippincott, and a key partner of ours – the American College of Physicians. In terms of the pivot from med student to entrepreneur, great question. I wrote about this topic for Entrepreneur: http://www.entrepreneur.com/article/229672.
3. Talk to us about the science behind Osmosis. In an article in Fast Company you talked about the power of association and on your company's webpage,osmosis.org, you mention "Adaptive Learning" – what do you mean and how does all of this come to play in your product?
Ryan: We believe strongly in infusing Osmosis with evidence-based principles that promote learning and retention. For example, our push notifications of questions were designed to take advantage of the testing effect and spaced repetition. The former is the concept that testing oneself is a better way to learn/retain information relative to repeated studying, and the latter is the principle that repeated exposure at increasingly spaced intervals helps "flatten the forgetting curve," thus promoting long-term memory.
Shiv: Two other key principles we've applied to Osmosis are contextual learning and behavior change. We described contextual learning – e.g. the Baker-baker paradox – in the Fast Company article that you read (http://www.fastcolabs.com/3014088/open-company/the-memory-hack-that-got-me-through-med-school-and-inspired-a-startup). That's why Osmosis users see so many images and videos in our explanations, to form as many anchor points as possible to important information. We also designed Osmosis to help students succeed at behavior change. BJ Fogg is a Stanford behavioral scientist who summarizes behavior change with the equation B=MAT, or behavior is a function of motivation, ability, and trigger all at the same moment. Osmosis features leverage all three to help students learn and retain information: motivation is channeled through our upcoming gamification features, ability is improved by convenient access to Osmosis via smartphone as well as our automatic Wikipedia recommendations on our web platform, and trigger is accomplished through our push notifications and emails.
4.Where do you see the practice of medicine in ten years? How will medical students be taught? Will the increasing facility and agility of access of digital information ever pass a critical point where it supersedes the human ability to catalog and recall data?
Shiv: Great question. I think we've already well surpassed the point where humans can catalog and recall the exploding amount of biomedical knowledge. However, it will still be important to learn and review fundamental concepts that enable us to work with, and qualify, the suggestions of clinical decision support tools like IBM's Watson. I often say that technologies of convenience become technologies of dependence. Just because we have spell-check, dictionaries, and calculators doesn't mean that students should not learn spelling, vocabulary, and math. Having a fundamental grounding in medicine will help us work more efficiently with tools like Watson. For more: http://qz.com/104679/why-so-many-medical-school-students-are-failing-the-exams-to-become-a-doctor/.
Ryan: The ultimate goal of a physician is to improve the health of the patient and, when that fails us, to improve his or her quality of life as much as possible. Medical school teaches us the scientific underpinnings of how to treat and cure. It teaches us how to comfort in times of distress. But the reality of a patient's prognosis depends on additional factors including how the hospital system is set up to prevent errors and how the insurance industry shapes possible treatment options by choosing which drugs or procedures to cover. We briefly see exposure to these problems as medical students, but it's easy for us to play armchair quarterback and wonder "Why isn't this system better?" Trying to both understand a problem and then actually implement a large-scale solution provides a much more nuanced understanding of the complexities facing innovators. What being at DreamIT with 9 other healthcare startups made me realize is that we don't lack people with ideas and passion to make our healthcare system better. As future doctors, our duty to our patients extends beyond the patients and families themselves and to the task of seeking out and collaborating with innovators who can help revolutionize how we collect data, diagnose, and administer treatments.
5. Medical Students are a diverse bunch and you two managed to leverage your particular skills, passions, and abilities into something wholly unique while still contributing to the field. What advice do you have for other students who want to apply their specific set of interests to solve problems in health and medical education? Where do you start?
Ryan: Med school leaves little time to do more than focus on med school. Shiv and I wanted to see the forgetting problem solved, at a large scale, during our medical training. As Twitter's Jack Dorsey has said, the fastest way to spread an idea today is to start a company. Both Shiv and I believe this wholeheartedly. I would encourage any medical or graduate student who sees a large-scale problem to think about tackling it by starting a company. And, today, with the proliferation of incubators it has never been easier for someone just starting out in his or her career to get the financial support and mentoring that's needed to grow a successful venture.
Shiv: It has helped tremendously that we are working together on this. Ryan and I have very complementary skillsets so can synergistically achieve greater things than either of us could do alone. Thus my first piece of advice is to find a partner who is as passionate and committed as you are to solving the problem. Then be voracious about opportunities to build and improve upon your idea. We have presented at dozens of conferences/events as well as published in popular media and peer-reviewed medical journals alike, because we want as much feedback as we can get. I recommend checking out the Lean Startup movement as a place to start since it helps you test the viability of your idea before you invest too much time/resources into it.
7. Finally, what words of wisdom do you have for a field of plucky young pre-meds?
Ryan: Focus on doing what you love. The premed track tends to emphasize achievements, but at the end of the day, you'll always stand out if you've chosen the thing you're passionate about because it won't feel like work to you and you'll be good at it. And don't get stuck in the library through the preclinical years. We created Osmosis so you'd learn and retain more in less time. Use that extra time to seek out and learn from faculty mentors. They're where the true value is in going to medical school. Everyone will learn the same facts, but it's probably one or two mentors who will determine the specialty you end up practicing for the rest of your career.
Shiv: I think a key piece of advice is to maintain your passion. Many will say that medical school is so rigorous that you will have little time for anything else. While that is more true during the third year than it is during other years, there is time to not only keep your head above water in medical school but actually excel during your time there. You are given a unique opportunity as a medical student so it's important to take advantage of it. And, of course, we believe that Osmosis will completely change the way medical students study (or as we say, "osmose") so we highly recommend you sign up early. We even have a pre-med version coming out:premed.osmosis.org.
​
Interview and Article by Santiago Sanchez
Powered by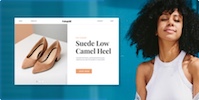 Create your own unique website with customizable templates.