Getting to know the mcat

by: shruti patil
This article provides a brief overview of the information from the HSS Friday Lunch "How to Survive the MCAT".

The Medical College Admission Test is an eight-hour long hurdle pre-medical students must overcome before applying to medical schools. It's commonly dubbed fond nicknames like "the test from hell" or the "mother of standardized testing". But despite this test being universally feared, there is no standard "good score", and everyone's ability varies. That's why striving for your
best rather than someone else's proves much more positive and constructive. We've included a comprehensive overview of the test, its sections, and study tips to help make studying for the MCAT just a little less daunting.
AN OVERVIEW OF THE EXAM
The MCAT is a passage based exam comprised of four sections: chemistry and physics, critical analysis (CARS), biology and biochemistry, and psychology and sociology. All the sections except the CARS has discrete questions interspersed between passages.
·
Each section is out 132 points, with a total score range from 472 to 528 points. Because the MCAT is graded on a bell curve, a total score of 500 will be the 50
th
percentile on every test.
·
The average score of matriculants to medical school is 508, although this varies greatly depending on the school.
·
One any given test day, several different versions of the exam will be administered in the same room, and those who have the same passages will be curved with one another.
The Chemistry and Physics Section
This section usually focuses on general chemistry, physics, organic chemistry, and biochemistry. This is a notoriously feared section, but memorizing physics formulas and understanding the underlying mechanisms can reduce some of the tension. Additionally, prerequisite courses may decrease the amount of new content students have to study for. Steady practice and keeping up to date on content by doing MCAT questions of the day reduces the stress of having to cram years of chemistry and physics in a few months.
The Critical Analysis and Reasoning Section
CARS covers a wide swath of topics from philosophy to history to linguistics. This is not a content focused section, but rather purely an application based. Time is often scarce in this section and is a huge factor. Focused reading with a keen attention to detail of both content and implications of the passage is a skill that must be learned to perform well in this section. The section is known to prey on unsubstantiated conclusions that students jump to, and these conclusions are often trap answer choices. Reading novels, newspapers and academic journals also aids in developing skills to tease out meaning and conclusions from text quickly and efficiently. Some people even recommend reading news sources like
The Economist
over long periods of time.
The Biology and Biochemistry Section
Similar to the Chemistry and Physics section, this section relies on applying science concepts, but focuses mostly on biochemistry and biology. Like the first section, students should be able to understand the structure of experiments, rationale, and techniques used. As with many of the other sections, practice passages allow students the best way to gauge what they'll see on test day. Proteins and enzymes are considered high yield topics and thoroughly understanding these concepts will allow students to quickly wrack up points.
The Psychology and Sociology Section
Many students struggle with this section because of its resemblance to CARS. This section covers an incredibly wide range of material and relies on a student's familiarity with vocabulary words, experimental design, and a multitude of concepts. Colleges often recommend that pre-medical students take a college level psychology course for the MCAT, however some students do not find this helpful. Just as with the other sections, practice is the best way to get comfortable and confident with the section.
General Studying Tips
It goes without saying that building the endurance to take an eight-hour long exam is abundantly painful, but overcoming it pushes students one step closer to their goals of reaching medical school. Some students struggle to maintain motivation throughout the studying process and find it helpful to study with another person. The more practice students have, the better they are able to anticipate the questions they will be asked and how to best answer them. However, it's difficult to find materials that are comparable to the difficulty and format of the actual MCAT, but these resources can still be useful for building stamina and learning the patterns that appear on the test. That being said, AAMC test prep materials can very similar to the actual MCAT. NextStep is somewhat similar to the actual MCAT. Kaplan and Princeton Review is more content heavy and challenging than the actual exam, in order to over prepare students so that they feel comfortable during the exam. These are all, of course, general opinions and can differ among students. For students getting ready to prepare for the MCAT, NextStep offers a free MCAT exam and
two free exam bundles and prep courses
. We've included a presentation about NextStep's resources below this article. HSS has partnerships with NextStep, Kaplan, and The Princeton Review that allows any HSS students to receive discounts as well as make them eligible for scholarships.
Below are sample study plans students used before taking their MCAT:
1.
Enrolling in a summer review prep course from Monday through Thursday to understand content covered on the exam, while taking a practice exam every Friday. Over winter break, practicing questions rather than learning concepts is more effective since the break is so short and there is never much content you can fit in that time.
2.
Focusing specifically on AAMC material, since this is material directly from the test makers, but using The Princeton Review MCAT material to review content. Working through AAMC's question packs, and while they are produced by the same people who write the test, are significantly harder than the actual test and are a poor representation of what students will see.
3.
For students who plan to work while also studying for the MCAT and can only allot a few hours a day to study, customizing a study plan that utilizes a student's existing study strengths is efficient and less stressful. AAMC offers fee assistance to students who cannot afford study resources, and those who are interested should contact HSS council for more information. Practice exams often prove more helpful than content review, and practicing allows students to develop comfort and confidence for test day.
4.
Binge studying is never advisable, but if students resort to this, they should be honest with themselves about the material they feel like they need to review. Notes taken in prerequisite courses can be helpful to draw on for content review, therefore students should save these notes to use during MCAT studying.
Link to NextStep presentation: CLICK HERE
Powered by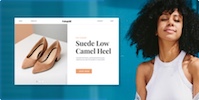 Create your own unique website with customizable templates.