Key of C: Cancer, Compliance, and Chronic Disease
By: Santiago Sanchez
Statistically speaking, half of us will die of heart disease and the other half will die of cancer.
​
Dr. Rachel Theriault
Healthcare costs are rising, the population is aging, access to care is expanding – healthcare is, across the board, in a period of tumultuous change. Furthermore, the economic climate of the past decade has forced politicians, administrators and physicians alike to re-evaluate the way we think about healthcare delivery. At the heart of this discussion sits the uncomfortable truth that nearly one-third of our current healthcare expenditure has been labeled as wasteful¹; a deceptively polite way to admit that one-third of almost one-fifth of the gross domestic product of the world's largest economy (i.e. 810 billion dollars) is – to use another economic euphemism –
redundant
. Underlying this complex affliction of our already byzantine healthcare system, however, is the only necessary and sufficient condition for
care
: the relationship between the physician and her patient. Taking this as our starting point we can begin to understand the origin of these
redundancies,
chief among them the immense costs of patient non-compliance (or non-adherence); i.e the inability or unwillingness to follow treatment as was directed by the care provider. This phenomenon is not only ubiquitous² but expensive¹, accounting for somewhere around 100-300 billion dollars in direct healthcare costs – a quarter of the total sum of our system's "wasteful" expenditures. Dr. Rachel Theriault – a medical oncologist affiliated with MD Anderson Cancer Center in Houston – joins us today to discuss the causes and effects of patient non-adherence in instances where it is the most damaging to the patient, costly to the system and regrettably most common: in the context of chronic disease.
"Compliance has two key components: logistics and treatment. Logistically, you have to come to your appointments when you know them to be scheduled. That's one. Treatment is a bit grayer. Did you come to your IV chemo? Did you take your oral chemo? Some people say compliance is 'I tell you to do
this
' and then you do it but to me the patient can be compliant and not follow my recommendation as long as we discuss it beforehand and that discussion
becomes
a plan." In both cases, compliance is a two-way street. Coming to your appointments, making a plan and sticking to that plan requires mutual understanding between the provider and the patient on all accounts; first and foremost compliance, as Dr. Theriault describes it, is built on trust and agreement. At first glance this seems perfectly obvious and saying that trust is a necessary component of the doctor-patient relationship is so trite it's almost meaningless; however when certain barriers are not addressed or acknowledged a well-made plan can fall apart in spite of both parties' best efforts. "Some patients come in and nod and then do whatever they want" and when a plan is built on this feigned trust it can only be destined to fail. Certainly, this is frustrating for the provider. "I feel most providers have the patient's best interest in mind, but often that isn't enough. A classic example is anti-nausea medicine. If you take chemo it will make you nauseous, but people always want to 'see how it goes'. What I want my patients to understand is that I've done that experiment. I can see where they are coming from but sometimes the patient should take the responsibility to trust their physician."
Trust, however critical to the delivery of care, is, however, only one factor contributing to compliance. Notably, the patient's disease itself seems to play a part. A comprehensive study conducted by the Netherlands Institute for Health Services Research (NIVEL)³ found that adherence was, on average, highest among cancer patients (80% of patients were adherent) and only slightly lower in infectious diseases and diabetes (75%); conversely, adherence was lowest among patients being treated for COPD (51%) and asthma (55%) with psychiatric patients performing somewhere in between (58%). Certainly, the variety and cost of treatment and delivery associated with a particular disease will influence rates of patient adherence but a patient's individual perception of a disease may factor in as well. Another study led by the Fox Chase Cancer Center in Philadelphia revealed that the risk associated with a particular disease was much higher for cancer than it was for other diseases.² Furthermore, cancers were also perceived as being the 'least controllable' and heart disease as the 'most controllable' in spite of mortality for the two diseases being very similar. If one looks closely at the data from both studies side by side, in fact, increased risk perception associated with a disease correlates well with more adherent patients.
"Culturally, at least in the US, I feel cancer is perceived differently from other disease. In a sense that has been changing over time. Cancer is typically a disease of the elderly and elderly patients today lived through the era where there was truly very little we could do." Remarkable as it may seem the greatest strides in the battle against cancer have been made relatively recently. During the 1960s and 70s the public was galvanized into pouring billions of dollars into research efforts to find a
cure
for cancer but as basic knowledge about the different forms of the disease grew so did doubt about our ability to find a cure. The problem known singularly as cancer seemed to grow and spindle out and behind every corner it seemed to assume a new face; in spite of the simple definition, cancers proved as diverse as the cells that propagate them and therefore difficult to attack via a single
cure.
In the war against cancer we had dug our boots deep into the ground as we had in Vietnam in the same decade and people became weary. As a result, cancer, as a cultural phenomenon, became synonymous with something final and intractable. "Today there are more and more survivors for some types of cancer; unfortunately, there are still way too many people dying of cancer. People talk about it more today and people are more apt to share about their personal experiences. The word
cancer
, however, still means
death
to a lot of people. I know that isn't always the case but it can be."
There's not much to be done about history but it is worth understanding how public perceptions of disease are still changing today. "The media – while it certainly does a good job of raising awareness and advocating for people – has a tendency to 'over-blow' things for better or worse. They might say 'Oh, this will change everything and cure your cancer!' and then I have to spend a month in the clinic explaining to each of my patients how that is not the case. Moreover, people often want to find a cause about their cancer and think: What did I do? Did I use this kind of paint? What did I eat? There are people – well meaning and malicious – that feed that fear and to me that adds to the distress. For the vast majority of patients the truth is that we don't know why they have cancer. That is just true and it is frustrating. Perhaps one day we can say it was the tobacco or the BTA or the fertilizer but right now it's very hard to know and people will exploit that insecurity. It's important to remember, however, that there are always roots to the worries the media might cause."
The media, while easy to point out, is not the only body influencing our perceptions of disease and the reality is that those perceptions have real consequences for the way patients follow their treatment and the way healthcare providers deliver it. "When you tell someone they have diabetes or heart disease they think that their disease is not a problem
today.
They are less likely to work hard to control that immediately without that sense of urgency. With cancer there is a huge sense of urgency precisely because it's scary! However, when you tell someone they have significant heart disease and you need to do this laundry list of things there just isn't that same sense. In general, I believe people are more likely to be compliant with their oncologist's recommendation than their internist's. Sometimes, this is to the patient's detriment. If you come in with colon cancer and diabetes and have an A1C of 11 then that diabetes is going to kill you much faster than that colon cancer but people are more likely to view cancer as the urgent problem. A lot of our patients who are newly diagnosed change the entire way they live their life. A fair number of them do but not all. Perhaps that is due to their support system, perhaps it is due to the way they view cancer. It can also depend on how the disease is managed from the top down. At Anderson something we take very seriously is making sure that the patient has a physical therapist or dietitian or other types of complementary support if that is what they need." Generally, data on the outcomes of coordinated care suggest that inter-provider cooperation and communication has positive effects on patient outcomes and compliance***.
It is easy to say that doctors need to listen to patients or that patients need to listen to their doctors but I feel that patients will comply if they understand and support the plan and – most importantly – are
able to comply.
Patient compliance is a complex, multifaceted problem and the barriers to compliance may not even have anything to do with the patient, their disease or their provider directly, adding to the difficulty of this 200 billion dollar challenge. "Before you come up with a solution you need to understand why it is happening. Speaking from my experience many problems can arise because of insurance, because of access to care. Noncompliance often stems from lack of access. That might be lack of access in the sense that someone needs a nutritionist but the nutritionists are overbooked, needs a medicine but cannot afford it and then they don't tell anyone – including their provider – because they are embarrassed when they should have come to me so I could at least try to do something or pursue alternative treatment. It is easy to say that doctors need to listen to patients or that patients need to listen to their doctors but I feel that patients will comply if they understand and support the plan and – most importantly – are
able to comply.
The biggest issue with compliance is that the treatment has to have a way to happen. I can say 'Hey, let's start chemo next week' but if then we say 'Hey, you have to pay cash to have this port placed
and
you need to drive 100 miles to come to the clinic
and
you also need to have this type of insurance to pay for the chemo'. Wherever there is a pitfall in that trajectory then that patient is noncompliant and noncompliance is definitely expensive. If a patient does not come to an appointment and it has to be rescheduled and then that chemo drug has to be thrown away then that is just a sunk cost. If you don't control your diabetes and have a heart attack then that is more expensive (in terms of provided care) than just taking your medicine. The definition of noncompliance to me requires that there are knowledgeable or purposeful choices made on the patient's part and if that exists but the patient cannot afford it or make it happen then that is not noncompliance to me, that is
impossible."
Unfortunately, there are a myriad of forces endemic to the US system, some even unique to it, that create these
impossible
situations for patients. "There are many people far more intelligent than me trying to fix the structural obstacles to obtaining healthcare in the US. Access to care and education are the key things. People need to know
why
healthcare providers are recommending certain things, understand the importance of it and they need to have the opportunity to have that care. If I can't afford fruits and vegetables or my medication then I can't take my medication
and
eat 5-9 servings of fruits and vegetables a day. Access and education. Access meaning the ability to have treatment, to actually see a nutritionist and access in the sense that you have the ability to pay for the treatment you need. Education is our job as health care providers and that's the part we need to improve on; the part where we help patients understand why they are having their treatment."
​
Iuga AO, McGuire MJ. Adherence and health care costs. Risk Management and Healthcare Policy. 2014;7:35-44. doi:10.2147/RMHP.S19801.
Wang C, O'Neill SM, Rothrock N, et al. Comparison of risk perceptions and beliefs across common chronic diseases. Preventive medicine. 2009;48(2):197-202. doi:10.1016/j.ypmed.2008.11.008
***
The data on this is rather sparse and there seems to be disagreement about what constitutes coordinated care. Without a good standard to follow I was skeptical of including any corroborating studies on this subject.
****
It should be noted that the goal of this discussion is not to provide a credible solution to – or even an exhaustive review of – the problem of patient non-adherence but instead to characterize the issue from the lens of single patient interactions and in that way encourage the tackling of systemic issues from a more humanistic, individual perspective.
---
Powered by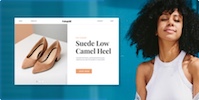 Create your own unique website with customizable templates.