Lavender Hackman

lavenderhackman@utexas.edu

Nutritional Services Major


​Advice Topics:

Improving grades (i.e. bouncing back from bad scores or a bad semester)
​Maintaining grades (i.e. keeping grades up or comparing grades to others)
Mental Health/ self-care
Being healthy - eating healthy, finding time to work out, etc.

​Interests:

Research experiences (FRI and not FRI)
Teaching fitness camps and tennis lessons
Middle school math and science tutoring
Powered by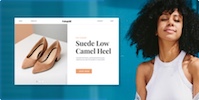 Create your own unique website with customizable templates.