learning health, all together now
By: santiago sanchez
It is when physicians are bogged down by their incomplete technologies, by the innumerable things they are obliged to do in medicine when they lack a clear understanding of disease mechanisms, that the deficiencies of the healthcare system are most conspicuous. If I were a policy-maker, interested in saving money for health care over the long haul, I would regard it as an act of high prudence to give high priority to a lot more research.
Lewis Thomas
Practice cannot be what it is, and cannot be of the highest quality that morally it must be, independent of its intimate connection to ongoing, systemic learning
Ruth Faden
If you walk into any one of our great academic hospitals today, it is difficult to not be in awe of the incredible amount of technology and knowledge at work. At any reasonably equipped medical center, it is possible to scan the body for any irregularities, classify and then sub-classify cell samples, sequence the human genome and with it diagnose disease, store living blood, transplant organs, and extend biological life almost indefinitely if we are so determined. It is even more difficult to imagine that just forty-and-some years ago, William Halsted's radical mastectomy – a dangerous and invasive surgical treatment for breast cancer based on the prophylactic removal of as much tissue as possible – was still the standard of care. The human genome was fully sequenced for the first time only in 2004. Today, the biological mechanisms underlying mental illness remain mysterious or the subject of some controversy; consequently, in the public health sphere, we are struggling to separate the signal from the noise on how mental illness relates to larger cultural, structural, and socioeconomic variables.
Given the pace of the modern biomedical enterprise, one might imagine the principal question our healthcare institutions attempt to answer is not
"What can we do?"
but, rather,
"What should we do?".
At the lowest level – individual patient care – this question is best framed as:
"What should we do for the patient?". G
iven a mutual set of goals, what treatment, if any, is best; furthermore, in a world where "doing everything" can mean a lot of things,
how much
should we do? At the institutional level:
"What should we do to advance our mission?"
Which projects do you help fund? What equipment do you buy? Which faculty members do you hire? Do you expand your reach or focus your existing resources on a specific set of problems? At the national level:
"What should we do for the health of the nation?"
How do you allocate money for research and to what ends do you concentrate your efforts? How do you provide for the public health but maintain financial sustainability? What problems or areas are we ignoring, where are we cutting corners, and where are we spending far too much of our effort? Up to now, our healthcare infrastructure has been organized in such a way that answers to these questions will undoubtedly separate the spheres of research and care. Given the traditional and apparently distinct goals for each sphere – the generation of knowledge and the alleviation of suffering, respectively – separation appears intuitive and even responsible. However, some scholars today are pushing back against long-held and deeply rooted assumptions about this separation.
Enter the learning healthcare system: a system designed to provide the best possible care while – simultaneously and through coordinated activity – generating new knowledge about the human body, communities, and outcomes through not only the traditional research modalities but novel ones as well.
…a system designed to provide the best possible care…
As Professor Stephanie Morain, a bioethics and policy expert from the Baylor College of Medicine, explains, "Today, things are divided: research happens in one space and clinical care in another." The division is not always obvious. A patient may receive routine care and experimental treatment at the same institution but research guidelines (founded on the assumptions the learning healthcare model attempts to reexamine) urge that different providers coordinate each type of care separately. Separate care, separate space. The division can be not just physical, but digital: "Data systems don't talk to each other; there is billing, then clinical care, and then technical and procedural research data. One of the advantages of a learning healthcare system is that data systems are centralized and shared such that all of the information about a patient is in one place." However, the challenge lies not only in building such a system – in fact, many health policy experts already agree that smarter, open data systems would improve patient care (2,3) – but in creating an environment where healthcare institutions are incentivized to implement them. "Data is becoming an asset," Dr. Morain adds, "and for that reason
owning
data is incentivized and, because it gives a competitive advantage, sharing is discouraged". Existing incentives, she argues, are aligned away from providing the best care possible: "In the ideal system designed to improve care and generate knowledge, data will be shared widely and on an analytical platform. Further, patients are not staying within one system for the lifetime of their care. We should care about how data is being shared between institutions."
…while – simultaneously and through coordinated activity – generating new knowledge about the human body, communities, and outcomes…
Of course, a reorganization of the current system would affect every player within it: physicians, nurses, patients, and researchers alike. A new system would require each player to rethink their role. "The researcher should, in a learning system, view their role as having an obligation to alleviate the problems that are most relevant to patients." For example, a study that compares the efficacy of two treatments for back injury head-to-head may also collect data on the patient's ability to walk up and down stairs following treatment, thus providing results that can help providers tailor a plan to an individual patient's needs more effectively. "Likewise, physicians would not view their obligation to solely the patient in front of them but also to the broader patient population," an attitude shift, Dr. Morain believes, which would encourage physicians to not only embrace clinical research activity but to develop a sense of duty towards their roles in the advancement of knowledge. "Patients need to reevaluate their roles as well. I don't think people realize how little of these learning activities are going on and if we want to step it up we are going to need more patient participation in clinical research. People have a resistance to believing that we don't have all of the information that we would like to have. 'What do you mean a lot of what we do isn't based on evidence?' (4). Getting full patient participation is going to require a balance between humility and trust; humility to say 'we don't know this' while maintaining the trust that is necessary to deliver good care."
So, how did we get here? "One of the many contributors is that we do not currently require the testing of medications, treatments, or devices to ensure that they are superior to existing treatments, we only require that they 'work'. There is no financial incentive for drug companies to carry out comparative studies unless you are
damn
sure that your product is better than what is already out there." Again, we come to the misalignment or absence of incentives.
…through not only the traditional research modalities but novel ones as well."
In a learning healthcare system, patient feedback informs research activity," Dr. Morain explains, "the patient must accept that they too have a duty to participate in research activities, for their benefit and the benefit of others". However, the system must also ensure that the research subject, bearing some stake in the matter, be respected and play a reasonable role in the activity they are helping make a reality. Of course, patients may not be qualified to weigh in on what gene researchers should attempt to inhibit and how, but there are many variables (particularly with respect to quality of life) which patients are uniquely positioned to provide data for and would be of great importance to future patients. "Patient-informed research will only work if certain background structures are in place, structures which promote engagement, transparency, and accountability. First, engagement: patients need to be given an opportunity to decide what types of outcomes are meaningful or help assess if we are measuring the right outcomes. Second, transparency: Patients need to really understand what is being done to them, why, and their role in the activity. Clinical research should be done
with
and
for
patients rather than
to
or
on
them. Lastly, accountability: Patients involved in clinical research are often frustrated because we don't tell them, at the end of the trial, what the results of our research were. Patients as research subjects have no actionable information about their contribution to knowledge and many find this disrespectful."
The structure and the organization of a large system will have important consequences for any of its participants. However, all organizations are ultimately made up of people and as long as systems are open to criticism and people mutable, change is possible. Whatever shape the future of medicine and medical practice takes, two things are certain: first, there is a significant moral impetus to improve the current system and, second, any change that comes will challenge the resilience and skills of future healthcare professionals; the resilience to, in spite of change, remember the mission of medical care and the skills to respond to change in order to advance the mission of bettering health.
____
Prof. Stephanie Morain will be speaking at UT Austin on Monday, February 8th, 2016 and all longhorn students and faculty are invited to attend. The lecture will be from 3-4:30 pm in WCH 1.120 and two, limited attendance, RSVP-only round-table discussions with the speaker will be held from 5-6 pm and 6-7 pm in Joynes 007A.
The first discussion section will involve a more theoretical discussion of the ethical and technical challenges in the current system that a solution must address. The second discussion will revolve around the practical consequences that healthcare professionals and patients alike will face in a learning healthcare system with a focus on professionalism (especially physician professionalism) and the skills that a new system will demand.
To RSVP for a discussion section, please click here.
____
Professor Stephanie Morain, Ph.D, MPH is an Assistant Professor at the Center for Medical Ethics and Health Policy, Baylor College of Medicine. She received her A.B in Biology, History, Government, & Law from Lafayette College, MPH from Columbia University Mailman School of Public Health, her Ph.D in Health Policy from Harvard University, and completed a postdoctoral fellowship at the Johns Hopkins Berman Institute for Bioethics.
Her work examines political and ethical issues concerning the scope of government authority in public health and the role of stakeholder opinion in shaping decision-making in public health policy. Specific research interests include the ethics and politics of noncommunicable disease control and injury prevention; public health law; and ethical and policy challenges presented by the transition to learning health care systems.
____
​
References
(1)
Ruth R. Faden, Nancy E. Kass, Steven N. Goodman, Peter Pronovost, Sean Tunis, and Tom L. Beauchamp, "An Ethics Framework for a Learning Health Care System: A Departure from Traditional Research Ethics and Clinical Ethics," Hastings Center Report
(2)
The Open Data Era in Health and Social Care is a comprehensive proposal from the NHS (the United Kingdom's nationalized health service) and the NYU GovLab promoting open healthcare data systems.
(3)
Sage, WM & Mcilhattan, K 2014, '

Upstream Health Law

' Journal of Law, Medicine and Ethics, vol 42, no. 4, pp. 535-549.
– A health policy paper authored in part by UT Law professor William Sage discussing how healthcare policy may need to evolve in response to a changing healthcare market and environment.
(4) From:
Nancy E. Kass, Ruth R. Faden, Steven N. Goodman, Peter Pronovost, Sean Tunis, and Tom L. Beauchamp, "The Research-Treatment Distinction: A Problematic Approach for Determining Which Activities Should Have Ethical Oversight," Hastings Center Report:
"Unlike the research context no third party oversight is required to ensure the ethical use of interventions of unproven clinical benefit and unknown risk…For example, patients may have surgery at the hands of surgeons or teams who rarely perform such an operation, despite empirical evidence that low-volume hospitals have worse outcomes than high-volume hospitals. In many respects, these patients are experimental subjects, often without their knowledge or consent, with the indefensible difference being that their experience will not inform the treatment of others…Given the risk of harm that can and do occur in practice, an oversight system that stalls exactly the type of learning that could reduce the serious risks of clinical care needs reconsideration."
"There is growing recognition that many therapies, tests, and interventions administered regularly in clinical practice are of unproven value, and that many may actually be harmful; a significant percentage of clinical procedures would not satisfy the
Belmont
condition that practice entails a reasonable expectation of success. The Institute of Medicine now estimates that more than half of treatments in current use lack adequate evidence of effectiveness, and many surgical and diagnostic procedures diffuse into practice with little or no prior scientific study. (4a, 4b, 4c, 4d)"
(4a) I. Burger, J. Sugarman, and S.N. Goodman, "Ethical Issues in Evidence-Based Surgery," Surgical Clinics of North America 86, no. 1(2006): 151-68
(4b) Congress of the United States Congressional Budget Office,"Research on the Comparative Effectiveness of Medical Treatments: Issues and Options for an Expanded Federal Role," Pub. No. 2975,December 2007,
http://www.cbo.gov/sites/default/files/cbofiles/ftpdocs/88xx/doc8891/12-18
comparative effectiveness.pdf
(4c) M.R.Chassin and R.W. Galvin, "The Urgent Need to Improve Health Care Quality: Institute of Medicine National Round table on Health Care Quality,"Journal of the American Medical Association 280, no.11 (1998)
(4d) E. Schirm, H. Tobi, and L.T. de Jong-van den Berg, "Risk Factors for Unlicensed and Off-Label Drug Use in Children Outside the Hospital," Pediatrics 111, no. 2 (2003): 291-95____
Article written, interview conducted, and research compiled by Santiago Sanchez.
---
Powered by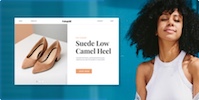 Create your own unique website with customizable templates.