letters of rec: know the process
By: Cyrus Daruwalla
​You look to your left, and see engineering majors struggling with the burden of the eighteen-hour semesters of calculus and physics. You look to your right and see business majors cutting each other's throats for the perfect internships and connections. You look behind you and see computer science majors creating codes to the next world-changing programs. Then you take a look at yourself. You deserve praise, for you are perhaps more daring than those around you. For you are a pre-med student.

​However, these seemingly perfect undergraduate warriors still posses the one fatal flaw to not always look at the big picture and understand exactly what medical schools want. AAMC researched over a hundred medical schools about the importance of each factor in an application. Not surprisingly, GPA and MCAT scores topped out as the two most important factors respectively. It may surprise you that the third most important factor when choosing applicants to interview was the letter of recommendation.


​Now that we understand the significance of letters of recommendation, it is important to understand the process. Most medical schools require a minimum of three recommendation letters, with a strong preference for two academic letters to be from science faculty. The third letter can "round out" your application with comments from people such as a non-science professor, a health professional you have shadowed, a boss, or a volunteer coordinator. AMCAS allows you to upload a total maximum of ten different letters, although most applicants use the same three letters for all schools. One case where this would be useful is if you wanted to include a recommendation letter from your lab solely for a medical school that focuses on research.

This may seem a bit overwhelming​
​After gaining a good understanding of the requirements, it's time to make a plan and put it into action. Visiting professors' office hours over a long period of time with questions is a great way to start building a relationship. If there is a gap between your course and when you ask for a letter of recommendation for medical school, make sure to stay in touch. You can do this by emailing your professor once or twice a semester to ask them how they are doing or if you can drop in and see them. You can also look for "real world" current examples of advancements in the science the professor taught you. When an individual agrees to write you a letter of recommendation, make sure to provide them some basic information, including a personal statement, resume, transcript, and
AAMC's guide for writing letters of recommendation
. Your letter writer can then submit his or her work to Interfolio, a program used by both TMSDAS and AMCAS for medical school applications in Texas and nation-wide respectively. Students typically request letters their spring semester of junior year, and it is best to request letters a good two to three months in advance. Most professors need and like reminders. A reminder a month in advance and two weeks before the deadline should suffice. It is recommended to ask for more letters than you need in case a professor is suddenly not able to write a letter.
Hopefully you're beginning to feel a little more confident


Most importantly, do not be afraid to talk to professionals you admire. You never know who will end up being the best candidate for a letter.


The above information was obtained through UT's Health Professions Office
Powered by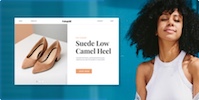 Create your own unique website with customizable templates.