M.D. at law
By: sajid leelani
Last week, some of our staff here at The Pulse got to sit down with one of the many reclusive pre-medical students here at The University of Texas at Austin. It was a fantastic opportunity to get a glimpse into the life of a pre-med and their path to medical school. Our reporter Arterry O'Delloran sat down with the student, Gunny McGunnerface, at the new Panda Express in the Union. It wasn't open yet at the time, but Gunny had to be the first one to get in there.

When asked what it's like to be a pre-med at The University of Texas, Gunny responded, "Well I have a 4.0 so pretty good." When reminded what the question was and informed that this was not a medical school interview, Gunny replied, "Well, it is pretty tough. I have to keep my grades up while also making sure that I'm staying involved in extra-curricular activities. I recently started my own pre-med society, but I'm currently struggling to recruit members because all my friends started their own pre-med societies too. On top of all of that, I have to make sure I'm setting aside time to study for my LSAT. It's coming up in a few weeks and I'm feeling pretty nervous!"

Our reporter asked Gunny to clarify because the MCAT is the test that pre-meds take, not the LSAT. "Oh no, I meant to say LSAT!" Gunny explained, "I'm not taking my MCAT for another few years. My freshman year I read somewhere on studentdoctor.net that becoming an attorney increases your chances of getting into medical school, so I decided to do that to make sure I get in."

At this point in the interview Gunny's alarm went off, reminding him that that it was time to start LSAT studying for the day. "Can I put this on my law school and medical school applications?", Gunny asked on the way out. Arterry thanked Gunny as he left and asked him to keep us updated on his progress. We haven't heard from him since.

​
Powered by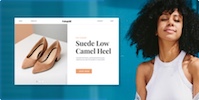 Create your own unique website with customizable templates.