my mcat 2015 self study guide
By: santiago sanchez
Hey everyone. So I self-studied for the new MCAT and since a lot of people preparing to take it in the near future (HSS and not) have asked me what I did, what worked, what didn't, etc., etc. I decided to write up a guide on my study method and approach for each section on the new exam, what materials I used, and what tips I might have for people considering studying for the exam on their own. I do not think my method is the best method for everyone. Some people really benefit from the structure of a course. Personally, I felt that a course would do little for me that I could not do on my own and the thought of saving some money I could later use to foot medical school application costs sounded far more appealing than being lectured at and provided with materials I could purchase separately for a fraction of the cost. That is just me. You need to do whatever you feel is best
for you
when preparing for this exam because
this is the most important exam you will take as a pre-medical student.
Another student who purchased a review course and was just as successful on their test day has agreed to write up a similar guide so future MCAT takers can learn from both perspectives.
Here is my self-study guide for the 2015 MCAT.
Overall Score:
516
(95
th
percentile)
Section Scores:
Chemical and Physical Foundations (C&P, formerly Physical Sciences):
128
(87
th
percentile)
Critical Analysis and Reasoning Skills (CARS, formerly Verbal):
129
(93
rd
percentile)
Biological and Biochemical Foundations (Bio, formerly Biological Sciences):
130
(97
th
percentile)
Psychological, Social, and Biological Foundations of Behavior (P&S, formerly going home and sleeping):
129
(93
rd
percentile)
Target score when studying:
514+, i.e, enough to be within the range of currently published MSTP (NIH-funded MD/PhD programs) matriculant statistics. I define "target score" as "that score above which one does not retake the exam"; theoretically, everyone's "target" should be 528. Rather, it is a threshold which reflects my personal goals. Set some concrete goals for yourself, be real about what you want, and then go out and make it happen.
Study materials:
Princeton Review (TPR), complete set. Berkeley Review Biology (4
th
ed.). Khan Academy. AAMC Official Guide to the 2015 MCAT Exam (came with the TPR book set but extremely useful). Anki flashcard system (free on Mac and PC, invaluable).
Study timeline:
During the summer, 3-5 hours a day with 1-2 break days every week from late May to late July; schedule fell off more and more during the second month (willpower is finite, here is where the structure of a course can be useful). Nothing during the semester. During the winter break, 8-11 hours a day with 1 break day every week from early December until test day (January). I used Microsoft Excel to organize what topics I would study and practice on each day.
Caution:

I do not recommend spacing out your study schedule like this. The only studying that really "mattered" was what I did over winter break. I did not choose this path by choice (and I'll elaborate below) and I believe that, ideally, one should take the real exam as close to the end of their study and practice period as possible. You are not just studying for an exam but a very particular exam and it is surprising how quickly some test taking skills and habits decay, not to mention information maintained in your memory banks by brute force alone (psychology and sociology terms come to mind).
General study method
: I used the topic list provided in the AAMC official guide for each section and made sure I covered as many of the listed topics as possible. I used the books and Khan Academy to cover the topics I had carved out for that day and then, at the end of the day, created flashcards from the day's notes, and, finally, studied the flashcards I had made the day before (Anki makes it very easy to "space out" your study material temporally). I did not study every single bullet point (perhaps I should have) but chose to focus on my weakest subjects and subtopics during the winter break grind.
More info about me
: Every student is different. We all have slightly (but significantly) different academic backgrounds and coursework under our belt. Natural aptitude with respect to standardized test taking varies from individual to individual. Some of us (like me) become very anxious during standardized exams (overcome this with practice and some kind of ritual to get into your
zone
). So, to help provide more context for this guide, here is some more information about me I feel is relevant to the way I studied for my MCAT exam.
First, I didn't study any organic chemistry topics. There is little organic chemistry on the new exam to begin with and I felt I had a strong enough background from Iverson's OChem II (take it) course to cut corners. That being said, don't just go off of your own feelings; I used the TPR OChem workbook practice problems and Khan Academy organic chemistry questions and passages to validate my confidence. After feeling sufficiently validated, I didn't think about organic chemistry again. It worked out for me on test day.
Second, I didn't practice any CARS passages outside of the first month of studying during the summer and the practice exams (4 in total) I took during the winter break. During the first month I was averaging 0-1 question missed per 53 questions (always practice under conditions that mimic those on test day, especially time) completed under timed conditions and I think the most I ever missed was 4 questions out of 53. My practice exams reflected this as well, including the scored practice from the AAMC (the best predictor of your performance on the real exam right now). For this reason, I did not really feel there was much improvement to be made in this area and focused instead on the science sections. I feel my arrogance here coupled with anxiety on the first half of test day (more on my test day below) backfired on me here. It may sound arrogant but I feel I could have scored at least 2 more points on the CARS section. Maybe the section was really easy on my exam and the vast majority of people did very well (this is a scaled exam) or maybe the section was very difficult and my confidence was unwarranted from the start. I did not feel after the exam that it was any different from the other CARS sections I had taken in the past. The truth is, there is no way to know for sure, but, certainly, more care and practice could have prevented this performance dip. That is why you practice, practice, practice for this exam. Do not be like me, practice your CARS; read your words.
Lastly, I'm a biochemistry major. I had two biochemistry courses under my belt at this point (introductory biochemistry is a non-negotiable requirement prior to preparing for the MCAT, in my opinion) and was very familiar with most of the topics, terminology, experimental methods, etc. I still studied this subject very thoroughly. Biochemistry, of all the subjects, is the highest yield for this exam and you want to make sure, no matter what, that you know your core biochemistry concepts like the back of your hand. This is not a place to cut corners like I did on organic and on CARS.
Section Breakdown and Post-Mortem Analysis
C&P
In my opinion, the hardest section of the exam. It required the recall of knowledge I have buried deep in my memory banks or forgotten entirely (general physics, general chemistry). Outside of organic chemistry, biochemistry, and some select Physics I and II topics, I had to relearn a lot of content. This was the section I focused the most on during the first half of my winter break studying which is sort of embarrassing seeing as I work in a physical science lab and am the solitary evangelical proponent of calculus-based physics. However, all of the chemistry and physics in this section is heavily enshrined in a biological context.
GSS:

To study, I went over every topic using the checklist, made flashcards on Anki and watched videos on Khan Academy to refresh. Every day, I would either study a bunch of topics and make flashcards and then review the previous day's flashcards – or I would do a timed, 95-minute, 59-question (real testing conditions) practice session using the TPR science workbook. Afterwards, I would review every question (correct or incorrect) and make flashcards for any information included in the answers which I had not already added to one of my Anki "decks". I would then spend some time reviewing the flashcards from the previous day, take a break, and then do another practice and review session followed by more flashcard making. This is my general strategy for practicing and studying all of the sections outside of the full length practice exam conditions

so I will refer to it as my General Science Strategy (GSS) in the rest of this guide.
Note on breaks:
I listed only one break up there but as we all know breaks happen sporadically when studying. I got up. Checked Facebook. Got a snack. Went outside. Walked around my neighborhood or went for a run. Most of my break time was probably spent reading books (not any of the soul-eviscerating MCAT books but actually enjoyable, soul-restoring books). The only formal breaks I scheduled were for lunch and dinner with my family; other than that I tried to make sure at least a full 6 hours every day were truly, honestly productive.
Test day
: So this was my first and only time taking the exam so I imagined that I would show up a little early, be promptly seated after a security screen and then begin the exam promptly at 8 am. Wrong. Showed up. Freezing cold weather. The testing center was locked so I waited around in the cold with the other students for about 45 minutes before being let in, all the while the effects of the slow, deep breathing I had done prior to arriving at the center had worn off and I was beginning to feel the anxiety. I eventually started the exam at around 9:15 am or so and the very first section is, as it always is, C&P but this section was significantly harder than any of the ones I had practiced. I had to use every second of my time and I didn't even finish the section, I left two questions unanswered even after trying to frantically guess on the last 3 in the last 5 seconds. In my rush, I also noticed I made a very, very silly math error on the penultimate question immediately as my timer ran out. That shook me and it felt pretty bad after having spent so much time prepping. Luckily, you have some time in between sections to walk around, cool off and recollect yourself. I munched on almonds and walked two laps around the testing center and then went back to my testing room. I felt a bit better but still very nervous, although I was reassured since I knew CARS was my best section coming in. So that brings us to…
CARS
In spite of this being the only section where I was disappointed in my performance based on my impressions of the test day, I still think that this is a very, very manageable section. I have heard from other students in the past that Verbal is "random" or "unfair" or "unpredictable" or any other permutation of "unknowable". To some extent, that is true. It is my belief that 85% of the verbal section is actual verbal reasoning and the last 15% are testing something more akin to critical reasoning – specifically, meta-reasoning or "thinking like the test-writers".
Here's my general strategy: I glance over the questions really quickly to pick out keywords I need to look for. I go back and read the passage and Mark anything immediately applicable to a question I saw. I finish and I start answering questions. I read the answer choices from last to first (probably does not do anything but it is kind of a paranoid habit of mine leftover from the SAT). If there is anything obviously wrong, I strike out the incorrect choices (using the MCAT UI). I then look for the answer with direct, word for word support in the passage or the answer that is the most literally true. Unlike in real life, the MCAT does not like to mince words. Words mean what they mean what they mean. This is true not just for CARS but for the whole exam. For example, once I had a question in the Psych section (on a AAMC practice exam, not the real thing, please don't arrest me AAMC) that asked about a guy's behavior. The question was essentially: here's a scenario, what would this psych term predict this subject's behavior to be in this scenario. One of the choices described him as "apprehensive" when a panhandler came up asking for money. That's an attitude not a behavior, even though in real life most of us would implicitly understand that this man most likely did not donate to the panhandler. Not the answer. Luckily philosophers play these word games all of the time in papers and books so it's familiar to me from my coursework and background. You should also not be swayed by answers that are too extreme or try to violate rules like "correlation does not equal causation", in general, on these interpretive-type questions.
The only other piece of general advice I have for this section is to make sure you have the "question-types" pinned. Identifying what "kind of a question" a question is half the battle. It is my understanding that the courses go out of their way to explain this to you in detail – that is really valuable! When you practice you will start to pick up on patterns. For example, one very common question type (usually one per passage) is some permutation of "What is this passage about?" or "What is the central argument this author makes?", etc. The correct answer to these questions tend to be more complete than they are convincing. By that I mean that the correct answer contains every element contained in the passage and doesn't omit important ideas even if, overall, the answer is not as convincing as another. Consider this scenario: A passage is about X, Y, Z. There are two equally plausible answers. One talks about X, Y, Z by simply naming them and that's it. Another talks about X and Z and the author's points related to X and Z in some detail but doesn't really touch on Y. The first answer tends to be correct and the second answer tends to be incorrect. If you can recognize the structure of a question, you can gain some insight into how to answer it. This is how you go from scoring 126-128 to scoring 129-131 in this section.
So how do you "prepare" for this section?
This is where things get a little controversial. Everyone has different advice for how to tackle CARS. Practice, practice, practice is universally good advice, I feel, for this section as practice can help you learn the structure and patterns of the questions and answers in this section by brute force. Personally, I am of the opinion that you have been preparing for CARS your entire life by reading and then thinking about the things that you read. I feel that reading and thinking critically about published work whether it be Harry Potter, the New York Times, or Harper's magazine should be bread and butter for any undergraduate but I understand how busy pre-meds and especially honors students tend to be and carving out time to read and think can be a real challenge. You should not be doing any CARS practice outside of your planned, concentrated MCAT study period (please don't start practicing CARS passages as a freshman) but if you want to prepare for this section early and enrich your life in the process then read, read read. Read challenging things written at a higher level than the mainstream media sources and read a broad variety of subjects. You don't need to be constantly devouring books, but just be familiar and able to read at that level because on the CARS section your pacing is very important and it might be the section where the most people are timed out or unable to check over their answers.
The following are just my personal recommendations for reading material; if you ask ten people you will get twenty different lists. I include mostly non-fiction in the non-premed related books because nobody reads fiction or literature and then sits there analyzing it for hours on end, it just kind of sticks with you and you absorb it and feel it. Non-fiction forces you to think as you read. Again, just my opinion, please don't let me tell you what to do with your free time. You might score a perfect 132 on this section without ever reading any of these books but I feel reading is important, so here:
Magazines:
The Economist
(especially their special-edition essays
), Harper's
(especially their monthly essay, they had a fantastic one in the March edition about public universities),
McSweeney's Internet Tendency
(hilarious satire but written at a high level and short)
Books (pre-med related ones):
When Breath Becomes Air by Paul Kalanithi
The Lives of a Cell and The Medusa and the Snail and The Youngest Science by Lewis Thomas
The Emperor of All Maladies by Siddhartha Murkherjee
In the Company of the Poor by Paul Farmer and Gustavo Gutierrez (this is an especially great one because there is a nice dose of philosophy, health policy and theology –specifically liberation theology, if you are interested in the socialist, ideological upbringings of Pope Francis and the ideas that animate Paul Farmer's global health efforts – in there).
Achilles in Vietnam by Jonathan Shay
Madness in Civilization by Andrew Scull (reading this right now, it's a cultural history of mental disorders from the Western classics like Galen, to the Eastern Classics like the Classic of the Yellow Emperor, to PTSD and modern times)
Books (non-premed related ones, which you should also check out because most of the CARS passages will be on topics completely unfamiliar to you and separate from the basic sciences):
A History of the World in 12 Maps by Jerry Brotton (as it turns out, maps are really cool).
What is Art? By Leo Tolstoy (accessible philosophy about an esoteric subject)
The Art of Learning by Josh Waitzkin (super awesome book, had a big influence on me during high school)
100 Years of Solitutde by Gabriel Garcia Marquez (if you are into literature, this is my favorite book)
The Myth of Sisyphus by Albert Camus (philosophy, specifically absurdism)
Factory Girls by Leslie T. Chang (collection of stories from female migrant workers in modern China)
Okay, now that we're past my feeble attempt to convince busy science nerds to read under the guise of improving their MCAT score, let's move on to the last two sections.
Bio
See GSS for strategy. Biochemistry is center stage here. That's the subject to know. A lot of people have asked me and other upperclassmen whether physiology, molecular and cellular biology and other upper division courses would help for this section. Personally, I didn't take any such courses and I didn't feel that hindered my performance in any way. Sure, every passage will most likely contain some element from those courses but that is just it: all of the information you need outside of the listed pre-reqs is contained in the passage. The only courses I can say are indispensable are genetics and biochemistry (and their associated requirements, of course) for this section. Physiology might help in immediately comprehending what a passage is talking about, but, honestly, the bio passages are almost always excerpts from real scientific papers and are written at that level and perfectly comprehensible. This is the part where a lot of other people suggest doing something like reading scientific papers regularly throughout your MCAT study to attune yourself to the passage and question structure. I disagree. I think being familiar with primary literature is important and can definitely help and you should all be able to interpret data and graphs no matter how it is presented (and be familiar with popular graphing methodologies like Lineweaver-Burke for enzyme kinetics, the shapes of certain types of graphs, cooperativity, etc.) but the best practice for the MCAT passages are, again, practicing MCAT passages from the prep books and especially from the full length practice exams. If you work in a lab and feel the need to read the literature, read literature in the field you are familiar with and practice interpreting data. When at your lab's group meeting make sure you understand the graphs that are being presented and how to draw a conclusion from that data, etc. That is sufficient. There is no need to exhaust all of your energy on a "back-door" approach to MCAT practice. Sometimes the simpler solution is actually better: practice, practice, practice the actual format using official materials whenever possible.
P&S
GSS for strategy. I spent most of my second half of December prepping for bio and p&s. I did not take psychology or sociology before taking my MCAT. If you can, try to take one of those classes if not both because it will make things easier for you. There are just a ton of terms here to learn and for someone, like me, who did not have the connective sinew of a full course to link all of those terms together, figuring out how different concepts fit together (and therefore remembering them more effectively) was a challenge. Anki was critical here as I essentially just memorized terms via a combination of brute force and passage practice for this section. It somehow ended up being one of my highest sections. I think the graphs in this section are the easiest to interpret and the questions and passages can play some of the same word games as the CARS section; think of it like a CARS-Bio hybrid that requires a whole lot of memorization and prepare accordingly.
One last note on practice exams.
Full length practice exams are how you prepare for a 7 hour exam and an 8+ hour test day.
Do not take the real exam without having taken every official AAMC full length exam that money can buy.
I wanted to get 4 practice exams in before the real thing and I did that – 2 TPR full lengths, the AAMC non-scored full length, and the AAMC Scored full length exam. The scores you get on the TPR full length exams are not so important as those exams were better at highlighting my content problem areas than actually reflecting what the "real thing" was like. The AAMC exams are very similar to the real exam and you should care more about how you score there, though I would say both of the practice exams were significantly easier for every section except CARS than what I saw on test day. I don't have any data to back this next assertion up (so beware!) but I would say that if you are scoring within 2-3 points of your target score on the AAMC scored exam then you are ready to take the test. If you don't feel ready, push your test date back. It is better to spend more money and have a single, great score than have a score you are not proud of on your record forever. I pushed my test date to January from August because I did not feel I had practiced the full test enough to be confident I would score well. I'm glad I made that decision even though it cost me hundreds of dollars and my winter break.
Well, that's all I got. If you have any specific questions, feel free to message me on FB or send me an email at Santiago.es@utexas.edu.
Also, check out the /r/mcat subreddit. It's good. It's the internet so make sure you mentally filter everything there through your common sense. Generally, I found it to be very helpful, and it's nice to have other people studying on their own to whine with and bounce ideas off of.
Finally, if anyone reading this is already familiar with Anki then they know that people can share the decks they have made with each other online. I will not share my Anki decks for the MCAT with others but it's not because I'm trying to be selfish and cutthroat, rather I believe that the simple act of making the flashcard itself is a form of studying. Giving you my flashcards would deprive you of that study tool.
Powered by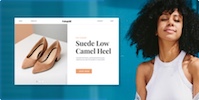 Create your own unique website with customizable templates.