My Princeton Review 2015 MCAT Experience and Study Guide
By: Anonymous
I paid the full arm and leg for the Classroom Princeton Review Course, unlike Santiago. I chose this route because I knew that I lacked the discipline to keep up with a study schedule on my own. Obviously, some of you all are much more capable of staying on task without classroom teachers breathing down your neck. You have to choose which method is the best for you: full hand-holding by TPR (in-classroom teaching at Dobie), live online classes by excellent TPR teachers, or self-studying like Santiago. The second option was actually pursued by two of my friends and, in my opinion, was very easy to get behind on watching the videos (recorded for you to re-watch later) and also equally slow-going as my in-classroom classes (no fast-forward option on the videos unfortunately). However, I'll just give you some information on how my own study method worked out.
Here is my review course-study guide for the 2015 MCAT.
Overall Score:
514 (91st percentile)
Section Scores:
Chemical and Physical Foundations (C&P, formerly Physical Sciences): 129 (93rd percentile)
Critical Analysis and Reasoning Skills (CARS, formerly Verbal): 128 (87th percentile)
Biological and Biochemical Foundations (Bio, formerly Biological Sciences): 127 (77th percentile)
Psychological, Social, and Biological Foundations of Behavior (P&S, formerly going home and sleeping): 130 (97th percentile)
Target score when studying: 510+.I.e, Enough to be within the range of most Texas medical school averages.
Study materials:
Princeton Review Ultimate course (with complete set of books). AAMC Official Guide to the 2015 MCAT Exam (came with the TPR book set).
Study timeline:
During the summer, after my 3 hour class with different subject teachers every hour and every day, I'd go to a library and study 3-5 hours a day with 1-2 break days every week from June 1 to August 25. I took the MCAT on August 28. I say that I had break days because at least once a week, I was so annoyed from studying that I absolutely refused to look at any MCAT book. Maybe it's just me, but I like to be lazy every now and then so this rigid schedule of up to 8 hours of MCAT material a day threatened to burn me out constantly. Honestly, I think those break days were necessary for me because I was used to being able to lounge around a lot during the school year so transitioning to full-time study mode was rough.
General study method:
When you buy the course, they give you online access to this website that has all the subjects divided by day according to which subjects you're being taught in class. For example, let's say I'm being taught CARS from 9 am-10 am, I'll have homework in the CARS workbooks, CARSonline passages, and CARS online learning modules. They provide an excessive amount of resources for you to practice on and you're not expected to complete all of them (I sure as hell didn't). In the beginning, for about a solid 2 weeks, I was caught up on all the homework for all subjects. Then, that steadily declined. There are two types of online passages for all subjects that they give you, "Subtopic Strength" and "Subtopic Weakness". Strength passages are given to you if you've demonstrated that you have a decent scoring ability on a certain topic; these serve to fine-tune your skill here (optional if you have other weak areas). Weakness passages are more content-heavy than other passages and test more basic concepts in a particular subtopic; they essentially fill in the gaps in your knowledge that you may have indicated with diagnostic tests.
I read through every single workbook that each was basically a summarized version of a textbook with little practice passages at the end of each chapter. As I completed each chapter, I would go to the TPR website and then do at least 3 passages on that chapter's content to see if I'd mastered it. If I was scoring poorly (70% or less for my standards), I would target my weak areas and try to fix them. This was in accordance with the official study schedule they'd given to me.
With regards to practice tests, I admittedly didn't take as many as I should have. I don't recall how many TPR provided (at least 10) but I only took 5. Since it is a 7.5 hour test, it was extremely difficult getting myself to sit down in one spot for a whole morning and afternoon. It was only towards the end of July that I took practice tests every weekend, and my scores slowly increased incrementally (annoyingly so). My first one that I took in June, I scored a 502 and was so depressed with myself, given that a 502 translates to a 25 on the old scale (completely average). My following scores were: 504, 506, 511, 509. With time, as you can see, I was able to improve so if you score much lower than you expect on your first practice test, don't fret! There still hope for you yet! Also, I'm sure you've noticed that my final scores were lower than my actual MCAT score of 514. Many people, including myself, have found that on the actual MCAT, we tend to score higher than on our TPR tests. Perhaps TPR makes their tests harder than the real MCAT or perhaps it's coincidence. I have no idea.
More info about me:
I am not a natural when it comes to scoring well on standardized tests. Even for the SAT, I took a TPR course. I require a structured study schedule and people telling me what I need to focus on (or online passage scores indicating my areas of weakness). Here is some more information about me that is relevant to the way I studied for my MCAT exam:
First, I didn't take any physics in college. Shocker, I know! I have no idea how I hacked that physical sciences section, if we're being honest. Okay, it may be been that some MCATs have been found to have less physics passages than others and I got extremely lucky and only had 2 physics passages on mine. Needless to say, I DO recommend taking at least one physics class before the MCAT. My practice passages for physics were god-awful for me because I had no background information to go off of. As obvious as it sounds, Princeton Review courses are meant to just be that: REVIEW. They teach with the purpose of reviewing and condensing the most important information. Also, even with my nonexistent physics background, the physics was basic enough to scrape by on to get me a 129 on that section so imagine what it could be like WITH a physic background! Truthfully, I should've spent more time on this subject but it scared and confused me so much that I decided to sacrifice this one subject in exchange for improvements in the rest of the subjects.
Second, the organic chemistry passages were really tricky for me because they focused on organic chemistry lab techniques and silly me, I've decided to push that lab to senior year. So I had to learn all these techniques first on my own to even begin tackling the passages that exclude explanations of important techniques. If you're in organic chemistry lab now, you have an upper hand!
With regards to CARS, I haven't taken any English or Literature classes here at UT and only read non-school-related books on breaks so I definitely had to practice here frequently. TPR gives at least 10 passages per subject day and I did every single one. I feel like that was the key to me doing somewhat well on that section. It's all about practice, in my opinion, when it comes to CARS. After finishing a passage, TPR grants you an answer key that explains each answer choice in depth, detailing why it's wrong (too extreme, not relevant, etc.) or why it's right (the least bad answer, as TPR teachers like to say).
Lastly, I'm a biology major, which may come as a surprise to you given that my lowest scoring section on the MCAT is biology. I was expecting a lot of physiology (something I'm decent at) on the actual MCAT based on what TPR had been testing me on. Biology had been my highest scoring section on TPR practice tests so imagine my surprise when on the real MCAT, most of what I saw was overly complex biochemistry passages in the biology section. You may find that biochemistry will be present on both the physical sciences and biological sciences sections so I'd suggest prioritizing biochemistry classes over biology classes.
Section Breakdown and Post-Mortem Analysis
C&P
I had to completely review everything I'd learned in general chemistry and high school physics (which wasn't really anything). There were a lot of simple chemistry topics that I found I was weak on simply from lack of practice with them. So I had to relearn a lot of content. With regards to biochemistry, I'd just taken it as a class in the spring before that summer so it was still somewhat fresh in mind so I didn't spend too much time on it.
Test day
I was able to finish the section with only seconds left to spare. I, by no means, was confident when I finished the section but like I mentioned early, I was happily surprised by the minimal physics that I encountered. It was significantly easier for me to finish it than the TPR C&P practice sections.
CARS
Like I mentioned early, before college I was not an avid reader of non-fiction or adult fiction so I was not used to reading passages found in this section. However, the key to acing this section, I think, is doing practice passages and learning what you're tripping up on. For example, I had a tendency to choose extreme answers that didn't have enough evidence in the passage to support it. So when I discovered this weakness, I would make sure to hesitate when choosing an answer that sounded a tad too extreme and look in the passage for direct support.
Test Day
I was nervous about this section because it can be unpredictable. Passage topics can vary enormously and I had found that I did not do well on philosophical passages that had complicated syntax and fancy diction. However, this section proved to be like an average TPR section and I powered through it with a couple minutes to spare at the end, which I used to double-check some of the questions I'd marked because I wasn't sure about them. *Tip: ALWAYS use all the time allotted. Don't click end-section early just because you feel good! Careless mistakes are definitely a reality when faced with so much pressure on test day.
Biology
See general study strategy mentioned earlier. I just did passages and read the entire TPR biology book.
Test Day
Where I expected to see questions on renal physiology and hormones, I got long acronyms of protein complexes. There was so much more biochemistry on this section than I'd anticipated that I had a little panic attack mid-way during the section. Like a real one. My throat closed up and my eyes were fluttering across the screen trying to read everything and not getting anything. I had to take a minute to breathe because I was freaking out over the fact that I could not understand an entire passage even the second time I'd read it. I had to mark it for later and guess on the questions. To me personally, I think this section tested critical thinking more than content-knowledge. I didn't need to go in with the facts of an entire physiology book crammed into your head. What I needed was practice analyzing dense biochemistry passages and then making logical jumps in my head to get to an answer. There was hardly any regurgitation here.
Psychology and Sociology
I'd taken a psychology class in college so reviewing the concepts was relatively simple. Sociology was new for me, but like psychology, it was very straightforward. It's mostly memorization and being able to identify certain concepts in real-life situations. For example, in a passage it'd give you a research study and its results and maybe ask you what concept the results showed evidence of (conformity, obedience, etc.). I did most of the practice passages simply because it provided more material in the answer keys for me to study that the TPR books failed to mention.
Test Day
Depressed after that horrific biology section, I'd had to take a breather during my break and try to clear my mind for this last section. Right before this section, I sat in front of the computer, closed my eyes, and tried to clear my mind. This proved to help immensely so consider finding a relaxing technique to use between sections as it may come in handy for you as well. The passages seemed much easier than the TPR sections and were much more straightforward. However, there were some terms and concepts that TPR completely failed to mention. When there was a question that had one foreign answer choice, I was forced to use context clues and knowledge of the other answer choices to choose something. This may have worked, considering it was my highest scoring section. Also, because I was able to let go of my losses with the bio section, I think that really helped me do well on this section. It's important to treat each section like a separate entity entirely, as if you're taking it on a whole other day with no recollection of the previous section, in order to truly perform your best on each section.
I went into as much detail as I could remember, given that I took it 7 months ago, if you have any questions for me please e-mail the HSS council and they will forward the message to me.
Powered by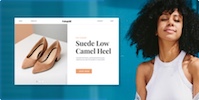 Create your own unique website with customizable templates.