Not- so tobacco free UT
By: Allison medina
​
Most students at The University of Texas at Austin are aware of the University's recent conversion to a "tobacco free" campus in April 2012 ("Live Tobacco Free"). The school has imposed a ban on all things tobacco, from cigarettes to vape pens. Despite UT's best efforts, there are several students who choose to ignore this improvement. I strongly believe that every student should respect this new policy and strive to educate those who continue to use tobacco on campus.
I would hope that most people understand the risks and ramifications of smoking. . . but, just in case, here's a friendly reminder. First of all, talk about addiction. I'm loving those commercials that portray cigarettes as a little devil on your shoulder, pulling you out of the movies or a school dance. Health problems go beyond the looming cancer risks, as tobacco use can cause other health concerns like permanent lung and respiratory damage, blood clotting, and erectile dysfunction (I bet you're rethinking that cigarette now). Of course, tobacco must leave its wonderful mark both inside and out. Smoking cigarettes takes a toll on hygiene and can cause yellow teeth and bad breath. These consequences can hinder your ability to live life fully and with minimal stress.
The long term consequences of tobacco clearly outweigh the allure of participating in a "cool" activity. Tobacco free UT is truly for our own good. To disobey this ordinance is not only harmful to yourself but also to those around you. Secondhand smoke is proven to have real and dire consequences. In the last 50 years, 2.5 million people have died from lung cancer primarily caused by secondhand smoke ("Health Effects"). Think about the people around you whom your smoking is affecting.
I would like to bring attention to one last thing: the environment. Call me a tree hugger, but I really want to protect this vast natural world that is rapidly disappearing. An estimated 1.7 billion pounds of cigarette butts accumulate in lakes, oceans, and beaches every year ("How Does Smoking"); our campus' environment benefits immensely from the disappearance of those butts. I'm going to get off my high horse now, but please spread the word. Tobacco isn't in anymore, especially at UT. It's up to us to end this dangerous fad.
"Live Tobacco Free at UT."
TobaccoFree Campus
. N.p., n.d. Web. 28 Nov. 2016.
"Health Effects of Secondhand Smoke." American Lung Association. N.p., n.d. Web. 19 Nov. 2016.
"How Does Smoking Hurt the Environment?" How Does Smoking Hurt the Environment? - UCANQUIT2.ORG - Quit Tobacco. Quit Smoking. Quit Dipping. N.p., n.d. Web. 19 Nov. 2016.
"Risks of Tobacco: MedlinePlus Medical Encyclopedia." MedlinePlus Medical Encyclopedia. N.p., n.d. Web. 19 Nov. 2016.
Powered by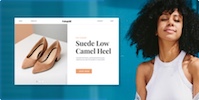 Create your own unique website with customizable templates.