physician, heal thyself
by: hss council
Each year we lose 300-400 physicians and 150-180 medical students to suicide¹. That's one medical student lost for every medical school in the United States. Simply, we will all most certainly lose a colleague to suicide at least once in our professional careers and are even more likely to succumb to depression ourselves.
Among males, the suicide rate for physicians is 70% higher than it is in the general population; among females, 250-400% higher. Medical students – regardless of gender – have a depression rate 30% higher than the general population.
Before reading this interview, I strongly encourage the reader to take a look at Dr. Gunderman's original article on physician burnout, "For the Young Doctor About to Burn Out" which appeared in The Atlantic in February earlier this year.
An Introduction: Minute Betrayals of Purpose
In his article, "For the Young Doctor About to Burn Out", Dr. Richard Gunderman defines professional burnout as "the sum total of hundreds and thousands of tiny betrayals of purpose, each one so minute that it hardly attracts notice," – what I feel is a wonderfully articulate and apt description of the problem at the dogmatic center of the discussion in this article. He can (and will, if you read on) elucidate on the medical and professional aspects of this idea far better than I ever could; consequently, I wish to build on this idea from the ground up by providing a perspective on how these minute betrayals of purpose are, even now, working against you. The position I take is stubbornly cynical. It has to be and I will briefly explain why. Firstly, consider the prevalence and gravity of the medical burnout problem – reread the first two paragraphs in this article until you are convinced. It follows, then, that this is a
systemic
problem and not a
personal
problem, albeit one that is hard to source. Thus, what we're looking at is a needle in a haystack and while searching mildly through the stack is a more balanced approach, setting fire to the stack makes it perfectly obvious where the needle is.
For the past twenty or so years we have been riding what I can only presume is the proverbial hamster wheel of affirmation and success. Individually, you are exceedingly talented and in aggregate the level of potential in an elevator full of you and your peers would inspire a prayer that the cables on that elevator hold under any weight lest a significant pool of humanity's intellectual resource be obliterated in one cruel and deeply unjust circumstance.
This is about those cruel and deeply unjust circumstances.
The honor student is the fox-terrier of education. You are perfectionists battle-hardened – intentionally or by accident — in the art of hitting the numbers that will get you to the places you want to be. So far, you have succeeded. But now you are entering a far more demanding and far less forgiving arena filled with more random pitfalls than ever before. The "pre-med" moniker carries with it the elitist association of a secure, high-paying job complete with a presumptuous prefix that not only accepts the end goal as a given but as so much more valuable than the current educational experience that the purpose of the undergraduate career is usurped by the self-importance of achieving that goal. Every exam you will be reminded of the possibility of "not getting in", and when your first set of letter grades roll in you might feel hopelessly behind. In fact, you will always feel hopelessly behind. Someone else is always getting ahead, getting involved with this, getting an internship, joining some program, invited to some conference, etc. You will feel like you have to constantly work just to keep up the pace and even when you out-score 80% of the class you will still be average in the oppressive face of medical admissions statistics and the pressure will only heighten with the innate, barking desire to blaze through the path you have carved out for yourself. You will involve yourself in far too many things and not care about nearly half of them only to maintain the impression of being a well-rounded individual. You will volunteer for no reason, study for any reason, shadow whomever, do whatever research – all in the name of not leaving one box unchecked for the faceless committee of individuals who will one day decide if you get to become this thing you have always wanted to become based on some numbers on a spreadsheet and some words on a piece of paper. In all likelihood, you will do all of these things without giving a single moment's thought as to why you are doing them at all.
University is the first and maybe even last opportunity most students ever have to step back from the world, on their own, and look, I mean
really look
, at the world around and inside of them from a distance. In primary and secondary you were chained inextricably to your parents or caretakers by the umbilical cord of circumstance and convenience. After you graduate in what the university administration makes clear
will be
four years, you have a life of endless responsibility, cyclical frustration and tedium boiling under the pressures of continuing your species and meeting every career milestone from now until your corporately sponsored retirement. This will be your life, superficially.
At least that is how a cynic would look at it – and we don't have to look at this way. You could take a look and say that none of those critiques are about medicine and they aren't. They are facts of life. So why do members of the medical community seem to fall into one or all of these psychic pits with such frequency during their careers? The answer is not in the core of medical practice or education, or in its mission, but hidden in the quietly whirring machinery ticking behind every study session, every rushed shower, every standardized exam, every patient interaction, every spilled cup of morning coffee.
"
Professional burnout is the sum total of hundreds and thousands of tiny betrayals of purpose, each one so small it hardly attracts notice." ~ Dr. Richard Gunderman
Dr. Gunderman, what do you mean by 'tiny betrayals of purpose'; what does this phrase translate to, in practical terms?
"Our character is the accumulation of our experiences," Dr. Gunderman asserts. When we think back on our days and meditate on what affects us most – big setbacks, turning points, leaps forward, sudden tragedy, a deeply formative experience – we often overlook the simple, everyday victories and frustrations that are gently but constantly tugging at our strings. "The big factor is smaller decisions," he goes on to say, "being rushed, dealing with colleagues, small frustrations, habits we fall into naturally, grades, preparing for the next board exam – how we treat these things is very important. These events are constantly shaping our identity."
We have all had our rough days; that is, the day that starts off with being late to class and snowballs into bombing an exam, forgetting an assignment, or blowing up on a friend. It is quite natural, then, for us to imagine these days translating into our professional lives with the added problem that our professional lives will be far more repetitive than our lives as students and those little frustrations will compound much faster than they do today. "The repetition of an experience leads to a more severe shift in attitude. As a physician, this often means ending up regarding patients as nothing more than a nuisance."
---
"The only good admission is a dead admission." ~ Samuel Shem in 'House of God', a very cynical quip about admitted patients only causing more trouble and work.
What is it about pre-medical and medical training that leads to physicians and medical students succumbing to these severe shifts in attitude far more frequently than our contemporaries in other professions?
​
"A lack of imaginative nourishment in the medical curriculum. The imagination is neglected during medical training; the capacity to create a mental image of a different, better state of affairs." The fact is, Dr. Gunderman explains, that the medical curriculum is "caught up in knowing things" due to the simple truth that physicians need to know a lot of things. "We need knowledge, but what is neglected is empathy – being a good doctor requires this type of moral imagination." We have pages and pages of rules and regulations to ensure and guide physicians towards the complete and compassionate care of the patient but Dr. Gunderman argues "if we could cultivate a strong moral imagination in our physicians to begin with we would not even need these rules. Even if 3-5% of the medical school curriculum were devoted to cultivating this capacity I would think that is enough. That being said, medical schools are not a monolith and many will vary on the way they do or do not implement this faculty into their curriculum."
What can we do as undergraduates and future medical students to insulate ourselves against burnout?
Dr. Gunderman provides a discrete list of suggestions:
Don't overdose on science and technology.
Reading texts and thinking about and asking questions – especially about ethics and in the humanities – are your "vitamins" as a student. You need them periodically to supplement your intellectual health.
Biochemistry will not prepare you for being a physician, service will. Volunteer often.
Build a strong background in the humanities.
Borrowed from Lewis Thomas' How To Fix The Pre-Medical Curriculum: Any student who calls himself 'pre-med' is automatically disallowed admission into medical school. (Dr. Gunderman elaborates, "This is an extreme way to say that your undergraduate education should be just that, an undergraduate education, and not a pre-medical education." Simply put, your education should serve a purpose outside of preparing you for medical school.)
What changes would you personally want to see in undergraduate education?
"The humanities should be brought back to the center of undergraduate education."
Lewis Thomas – famed author, oncologist and late president of Memorial Sloan-Kettering in New York City – argues that the ability to read sensitively, or well, the Greek tragedies and the Latin dialogues¹ would form the best possible foundation in the humanities². While Dr. Gunderman does not go so far, he certainly does not oppose the spirit of this idea; he feels that "thirty to fifty years in medical practice and training warrant three to four years of a non-science education. Ultimately, an undergraduate education should build applicable skills but more importantly help you grow into a good human being and, consequently, a good citizen."
"Ideally, the higher education system would be so designed that anyone – regardless of wealth – deserves and receives a quality education. It is the most important investment we can make."
Given your position on education, how do you feel about the changes to the MCAT rolling out in 2015?
"
I feel the changes are a nod in the right direction." Dr. Gunderman goes on to say that he believes the most important knowledge is fundamentally untestable and while standardized tests are very important in medical education, we should not structure our education around them. The changes do not address the problem of burnout (if not worsen it) and he feels they do not sufficiently attempt to cover a desirable amount of social science or humanities coursework.
Similarly, what are your feelings on the Affordable Care Act and the coming changes to medical practice?
First and foremost, Dr. Gunderman does not know of anyone who has read the law in its entirety; as a result, he concludes "all of us are operating from a position of ignorance." Secondly, he states that medicine will certainly go through many changes in the years to come and he hopes that these changes will leave decision-making authority with the patient. "Our responsibility is to instill in our patients as much trust, as much power as possible."
Finally, do you have any words of wisdom or advice for our Health Science Scholars?
"Try to become as open and honest as you can. The first person to be honest with is yourself; a lot of people have a lot of emotion bottled up and that's not good." In pre-meds, I feel, a lot of this emotion can stem from a need to be perfect. You don't need to be perfect.
"The aspiration to perfection is the road to damnation."
About Dr. Richard Gunderman, MD, PhD, MPH…
Richard
Gunderman
is Chancellor's Professor of Radiology, Pediatrics, Medical Education, Philosophy, Liberal Arts, Philanthropy, and Medical Humanities and Health Studies at Indiana University. He received his AB Summa Cum Laude from Wabash College, MD and PhD (Committee on Social Thought) with honors from the University of Chicago, and MPH from Indiana University. He was a Chancellor Scholar of the Federal Republic of Germany and received an honorary Doctorate of Humane Letters from Garrett Theological Seminary at Northwestern University. He is a nine-time recipient of the Indiana University Trustees Teaching Award. He was named the 2008 Outstanding Educator by the Radiological Society of North America, the 2011 American Roentgen Ray Society Berlin Scholar in Professionalism, and the 2012 Distinguished Educator of the American Roentgen Ray Society. In 2012, he received the Alpha Omega Alpha Robert J. Glaser Award for Teaching Excellence, the top teaching award from the Association of American Medical Colleges. In 2013, he was the Spinoza Professor at the University of Amsterdam. He is the author of over 430 articles and has published eight books, including
We Make a Life by What We Give
(Indiana University, 2008),
Leadership in Healthcare
(Springer, 2009),
Achieving Excellence in Medical Education
(2nd edition, Springer, 2011),
X-ray Vision
(Oxford University, 2013), and
Essential Radiology
(3rd edition, Thieme, 2014). He is also past president of the faculty at Indiana University School of Medicine and a correspondent for
The Atlantic
. He and his wife Laura have four children.
A reminder from the author…
Mental health is a critically important – but often neglected – topic. Our society lumps mental health into a category that seems to be completely removed from allopathic medicine but in reality it is just as important for us to monitor our mental health as it is for us to monitor our diets and lifestyle choices. Given the nature of this article, the author would like to remind you that the UT Counseling and Mental Health center is always available as a resource for you whenever you need it. Alternatively, if you would like to be more involved with efforts to improve mental health awareness or volunteer to help your colleagues with mental health issues the CMHC can offer many opportunities to get involved. The
Be That One
suicide prevention program within the CMHC offers a great opportunity for students to be specifically involved with raising awareness for mental health issues and empowering students and faculty to take an active role in preventing suicide and identifying red flags among their colleagues.
---
---
Powered by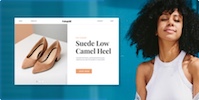 Create your own unique website with customizable templates.