Planning your medical school application timeline

Notes taken by Aaron lassmann
​The notes from the HSS event "Planning your medical school application timeline" is below. This was a 2-part event. You can access the powerpoint from this event here.
​
Introduction
Panelists

Caitlin – Traditional Route
Kevin – Traditional Route
Karthik Jagannath - Traditional route
Hunter Flores - Traditional route
Jessica Tom – 5 year Undergrad
Jessica Dzibua – Junior, Planning on Gap Year
Tarika – Junior, Just decided on doing a gap year
General Timeline?
Jessica Tom – Freshman Year: What you start Freshman year you want to continue.

Take pre-reqs and other classes
Start getting involved in extracurriculars, student orgs, research, shadowing, volunteer, leadership, etc.
Do things you actually enjoy - don't just do it for your resume!
Start meeting professors
Make friends, get lit at HSS events, have fun!!
Don't start this all at once.

Caitlin - Make sure you're doing something you're actually passionate about

I didn't really start that much freshman year. I was too scared. If you get on the ball late, you'll be fine.

Kevin – Do something you're actually able to talk about genuinely. It really shines through that way.
Yesha – I did hospital volunteering and didn't like it. I had nothing to say about it when asked in my interview.
Jessica Tom – Learn to say no to things and focus on areas you're interested in.
Jessica Dzibua – I started as engineering and changed majors multiple times. I got started late. I had a lot on anxiety about the decision to switch. I decided to take a gap year to really improve my resume, which was calming.
Tarika – I've been pre-med since I was like 4. I looked at my app and I wasn't satisfied yet for how I came across as an applicant. I wanted to finish my research and Texas 4000.
Caitlin – I did research for 2 years on something I thought I would love, but didn't. I had spent 2 years on it and decided to drop it. I had a good answer in my interview about why I dropped and how I put my energy into other areas I was more interested in.
Sophomore Year and Fall of Junior Year
MCAT – Usually take in August or January of junior year. Start looking at signing up.

SOPHOMORE YEAR → JUNIOR YEAR
Spring (So.)

Feb: sign up for MCAT if you plan to take in August
May: complete most of your pre-reqs, especially biochem (not really physics*)
June-Aug: take a summer prep course or prepare by yourself
Aug: take the MCAT

Fall (Jr.)

Sept: sign up for the MCAT if you plan to take it in January
Dec: complete all/almost all of your pre-reqs, especially biochem
Dec-Jan: final MCAT prep
Jan: take the MCAT

Jessica Tom – Try to take Biochem by the time you take MCAT prep
Tarika – Psych/Soc classes not helpful to take before MCAT
Kevin – Wait to take the AAMC's practice tests until close to exam date. Pay for AAMC's test bank.
Spring of Junior Year
By December you should definitely have all pre-reqs done.
Take MCAT in January

If doing a summer course, take it seriously. Winter break is not long enough to learn everything

Jessica Tom –

Feb: start thinking about who you want to be your LOR writers (aka NOW)
March (Spring Break): hit up your writers (generally 2 science profs, 1 non-science prof/person/community leader/etc.)
Spring Break: write 1 draft of your personal statement, get some ideas down
April-May: write new drafts and trash them, start over 15 times🙃
May: actually produce a solid personal statement, send to friends/family/trusted individuals/writing center for a round of editing, aka a good roasting
ORDER TRANSCRIPTS before you leave for break
End of May: realize your personal statement sucks and rewrite, start preparing your application
June: apply by mid-June for TMDSAS, last chance to take the MCAT and be on time for this cycle*
July: Apply to AMCAS by mid-July
Rec Letters
Rec Letters vary by school. Safe bet is ask for 2 science profs and 1 other.

Try to make the perspectives unique for each letter

Yesha – I asked in May which is kind of late. The latest you should do is April. Professors will have a lot of pre-meds asking them, so don't wait too long.
Jessica Tom – Probably ask around Spring Break. They'll probably ask for cv/resume and maybe scores. One of my letter writers took 3 months so it was good I asked early.
UT doesn't do committee letters.
Caitlin – AMCAS has a pdf outlining how to write the letters for recommenders. I summarized some of that in an email when I asked them.
Just do them early. If you did a research experience, keep up with those people. Some out of state schools want letters from all research experiences.
Make sure the professors know the letters need to be signed and on letterhead, along with a few other requirements.
Use Interfolio. It costs money, but it's not that expensive. Your professors upload them to Interfolio and you choose where to submit them from there.
Kevin – You app will be delayed if it's not on letterhead or signed.
Caitlin – It's tedious, but most letter writers are nice.
Jessica Tom – There's so many benchmarks to check off.
"Should you give you writers an early deadline? How often should you check in?"

You should give your letter writers a deadline earlier than they are actually due.
Check in every 1 or 1.5 months

Try to request your letter before Spring Break or sometime in March. The sooner the better since some professors need more time to write these letters.
How to build a relationship with a professor:

Caitlin: Visit their office hours. Get them to talk about their research. I got my French professor to write my non-science letter. Language classes are useful because they are smaller and I literally had to talk to my professor in French as part of the class. So they get to know you better.
Hunter: I went to office hours but ended up mostly talking about other stuff beyond the course material, like my professor's family.

If you have NOT built a relationship with professor but need that letter:

Hunter: Just tell the professor that you really learned a lot and appreciate their class.
Don't mention letter immediately. Make an appointment with professor to catch up, then afterwards email about letter.
Personal Statement
Ideally start drafts over spring break
Jessica Tom – It look me 8 drafts
Kevin ­– At core, why do you want to be a doctor? Not money. Not prestige.

Get as many people to read it as possible.

Jessica Tom – Don't be self-conscious. "Get roasted." You want good feedback.
Kevin – I used the writing center. I had multiple appointments. Some people were helpful. Some weren't.
Yesha – Some of your rec writers may read them and help you.
Question (from Tarika): Where is the personal statement between rehash of resume and a creative writing piece.
Answer (from Kevin): Somewhere in the middle. Admissions people are old fashioned, so be straight and to the point.
Caitlin – Throw all your ideas on paper and work from there. Narrow it down to main ideas of why you want to be a doctor and use some points from resume and experiences to support.
Yesha – I structured mine as a business plan on why I want to go into medicine. I got good comments about it. Be somewhat creative.

Hunter: Does not need to be the defining moment when you first realized/decided you want to be a physician. For me, I always knew since I was really young. So I just wrote about an experience that showed why I want to be a physician.

It is recommended to write about an anecdote.
Transcripts
Order before you leave for break.
These timelines are ideal. Many of the panelists were late in some of the app process steps, but wish they had followed this timeline better.
Early submissions have benefits. June and July apps have a higher admissions rate.
TMDSAS vs AMCAS

TMDSAS – All the public Texas Schools

Flat fee – same price no matter how many schools

AMCAS – Baylor, and rest of US

$150 flat fee, $40 for each school

TCU opening a school EY 2018
Many schools also have secondary applications.
Applying is expensive. Especially when interviewing out of state
More about price in third sessions
Try to apply TMDSAS mid June.
AMCAS – cannot submit until June, so ideally closer to July

Senior Year

Aug-July: offers can go out at any time for AMCAS schools
Aug-March: interview season for AMCAS (until Mar) & TMDSAS (until mid-Jan)
Nov 15-Dec 31: TMDSAS Pre-Match period *explained later*
Jan: submit TMDSAS Match preferences
Feb 1: TMDSAS Match Day
June 1: Last day to get into a TMDSAS school if you ARE on the waitlist and have been accepted to another Texas school.
July: If you have NOT been accepted to another Texas school and are on a waitlist, you can get accepted off the waitlist up until orientation.

Secondary applications take a lot of time. Do these over the summer. Try to get all of the application done over the summer.
Application not considered until secondary app is complete.
Yesha – Online forums have lots of lies. They say get secondary submitted in two weeks or app is trashed. This is not true.
Processing can take a long time. Some schools don't send secondary until after processing.
Many schools keep the same secondary from year to year. Google for the schools you submitted and you can start early.
Do only one or two drafts for secondary.
The Match
Texas only, because Texas is Texas
Schools don't see your ranking
Algorithm matches based on your rankings and student rankings.
If you match, that's where you're going
June 1 – Last day to get off waitlist for another school if matched
July 1 – Last day to get off waitlist if didn't match
Caitlin – It's a long process. Go in with expectations for that.
Gap Year and Fifth Year
What can I do during my gap year?
What happens to the timeline when you take a 5th year?
Is it good or bad to take a gap year or a 5th year?
Tarika – You need to have a story. A lot of that went into my decision to take a gap year. Some people choose to take a post-bacc to boost GPA or just want to study that subject. Be honest with yourself. There is no shame to gap year or post-bacc.

You've been in 16 year of planned school. Are you ready for many more years of that? Gap year helps you discover who you are and want you want to do.

Kevin – No shame to gap year. The stigma is stupid.
Tarika – Most people do a gap year now. Avg MD starting age is 24. Avg DO starting age is 26. Though, be wary that MCAT scores are only valid for 2-3 year.
Caitlin – I'm actually kind of jealous of some of friends taking a gap year. It sounds so fun.
Tarika – Do experiences that you want to do. This applies for both tradition and non-traditional. You don't have a lot of time once you start medicine. It's a long haul.
Jessica Tom – One of my friends did the traditional route and he's the third youngest in his class. So many people start late and come from all walks of life. There's a stigma about not going straight in, because that means something went wrong. That is not the case. In gap year, don't do it just to strengthen you app.
How should you keep in contact with letter writers when taking a gap year?
Tarika – My boyfriend did this and would check in every 6 months or so around the end of the semester, talking about what he's doing, etc. Put in time with them.
Jessica Tom – I took a 5th year of school and spread out my timeline more. I just do my own thing in HSS. I had to take another year of seminars. I had an extra year to do stuff and it was fun. I would've had to do 20 hours a semester to fit in both of my majors. It was sad when all my friends graduated though. My parents were not a fan, but they understood.
Kevin – You don't want to go into med school all stressed. Med school is already one of the most physically and mentally stressing parts of your life. You only do undergrad once. Enjoy what you can right now.
Tarika – It can be a hard conversation with your family about doing a gap year or an extra year of school. Feel free to talk to us about it.
Questions and Random Stuff at end of panel
MSAR is an online portal that you can purchase that shows stats for every MD school in the United States. This is super useful, and includes MCAT, GPA, and other info for every medical school.
MCAT Prep

If you're disciplined, you can study yourself. It depends on your learning style.
Kaplan vs Princteon – You'll get different answers

TPR – Detail heavy
Kaplan – Test-taking strategies and overall review

Also NextStep – We have a partnership

A little more accurate on how the tests are. All online though.

Kaplan and TPR – Their tests are very deflated. You'll probably get a worse score on their tests then what you actually get.
Jessica Tom – I got higher scores on AAMC practice tests than actual, so be careful.
Don't look at Reddit and SDN.
Psych/Soc section is getting harder. It has turned into more of a critical reading type section. Jessica Tom – I would not recommend TPR for Psych/Soc
Khan Academy is good for Psych/Soc
Go through the section banks
Taking biochem just before MCAT is helpful
Taking physics before the MCAT isn't that helpful. It's just plug and chug on the MCAT. Memorize the formulas.

Take an MCAT proctored by Prometrics
If you void MCAT, it does not show up at all. You get 5 minutes to decide at end of exam.
Nobody leaves the MCAT feeling great about it.
Keep a journal of your experiences. You'll forget about stuff from freshman and sophomore year.
You can keep some very important stuff from high school on your resume and app, but only very significant things
Powered by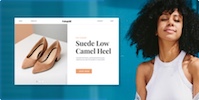 Create your own unique website with customizable templates.