POLITICAL BUBBLE

by: Cyrus Daruwalla


Perhaps nothing can get people more riled up than politics. The reason our Facebook feeds are blowing up with invites to carry around cocks instead of glocks, attend marches, or donate to causes is because of politics' potential to bring to light people's emotions and deep-rooted values. I definitely saw this my first weekend in our nation's capital. After much deliberation, I decided on January 20
th
to use the ticket I received from my congressman to attend President Trump's Inauguration. The next day, on the 21
st
, I hit the streets again. This time for one of the largest marches in American history.
​
At the inauguration, while standing in a crowd for hours, I was getting flashbacks of my struggles at Austin City Limits, except the temperature was about 40 degrees cooler. "And for what?", I thought to myself. This was not to see my favorite band but rather to see a president I didn't even support. After having a few short conversations with the fervent Trump supporters around me, I began to realize that the reason I was here was to meet these people – not to listen to our controversial president, but to the supporters who elected him. From talking to a college student in an American Flag blazer to a family of four, I was taken aback by how kind and friendly everyone was. I missed that southern hospitality. The crowd was ecstatic and their pride in our country was almost inspiring. The actual inauguration was proceeding smoothly until the camera focused on Hillary Clinton. That's when the booing started. What was most shocking was I knew the very person to incite the crowd with the first boo. He or she was one of the participants in my program. When Senator Schumer began to talk about race, religion, sexual orientation, and gender identity, another, much stronger wave of boos crashed around me. To be surrounded by so much hatred literally stung.
Trump Inauguration
---
​
My experience at Washington, D.C.'s first ever women's march the very next day could not have been more different. From posters saying "the future is female" to "keep your tiny hands off our rights", the crowd was less angry and more hopeful - something I found especially surprising given the election results. Signs ranged from women's reproductive rights to Black Lives Matter and gay pride. Dozens of people thanked my Muslim friend for marching. Given the turnout was ridiculously larger than that at the inauguration and sister marches were occurring all over the world, my feelings of fear dissipated, and I felt stronger than ever.
​It is now clear to me that the strength and pride I felt at The Women's March was exactly how Trump supporters felt at the inauguration. More importantly, the disgust and desperation I experienced at the inauguration could be translated to the feelings of someone like a pro-life Trump supporter viewing the Women's March. I began to realize that since everyone was brought up in different environments, it is naive to assume everyone should share my political views. Although the Women's March was a fantastic experience, I valued my time at the Inauguration even more. Living at UT, I felt like I enclosed myself in a liberal bubble and needed to see with my own eyes not only the phenomenon that is Donald Trump, but also the movement that he has espoused.
Women's March
I am not attempting to provide the reasons for the election results, but am rather sharing my firsthand experiences with the divide in our country. Regardless of your political views, always keep an open mind and engage in a dialogue with someone you don't agree with. Follow liberal, moderate, and conservative news sources on Facebook, regardless of your political ideology (such as The New York Times, The Hill, and Fox News, respectively, but that is just my opinion) in order to broaden your perspective. Exposing yourself to views outside of your own truly allows you to understand where our country is, and where reality lies.
---
Powered by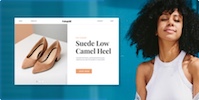 Create your own unique website with customizable templates.