Do you like to rage? HSS does. Our Social Committee is in charge of putting together and promoting department sponsored social events for the program throughout the year. From karaoke night, to kayaking, to Jump Street, to simple pizza-and-game nights, SoCo helps HSS'ers relax and grow just a little closer. But not too close because eventually nuclear proton repulsion overtakes covalent attraction.
If you are interested in building potential energy wells of friendship (or if you'd like to join SoCo!), use the form below or email Jessica Tom and Mauricio Burbano at
hsscouncilut@gmail.com
.
Powered by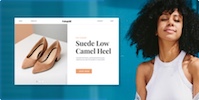 Create your own unique website with customizable templates.