Student Spotlight – Delaney Dowd
by: Santiago sanchez
Delaney Dowd
What's your year and major?
"Fourth year neurobiology."
Any acceptances/decisions about medical school? Where and why?
"UT Southwestern. I'm from Dallas and I really like the programs and the opportunities that the school offers, especially the research opportunities and the associated hospitals. Is excited."
What were you like when you were a kid? What were you passionate about? What did you do? What are you glad changed?
"I was really passionate about gymnastics. I did it for 13 years, and I played the clarinet for 7. I would say I was a weird child. I bossed my little brother a lot until he became taller than me. One day, in ninth grade, he beat me at an inflatable jousting contest and there was no going back. I'd like to tie-dye paper and color water and call them potions. I tried and failed at becoming ambidextrous. I was a weird kid."
What did your first medical school acceptance feel like?
"I was in my apartment drinking hot chocolate with my friends studying for a Developmental Bio exam the next morning. I looked at my email, turned to my friends, and just said "Well, I'm going to go to med school." Later it sunk in that I was going to be a doctor. It felt somewhat anti-climactic but overall it was a huge relief. The second acceptance was a lot more exciting. That was Southwestern. Then I raged."
What was your favorite class in college? Who taught it?
"O-Chem II with Dr. Iverson. It was challenging but he made me feel like I could do it and I ended up doing really well in it. He really made something interesting that I thought was going to be really boring. Another would be my Developmental Bio class with Dr. Eberheart. I ended up working in his lab and he really structured the class around subjects I thought were really interesting. His class helped me under stand many a lab meeting and presentations I've attended since then."
What's your favorite element on the periodic table and why?
"Mo. Molybdenum. I did a high school chemistry project on it and they use it to make airplane wings. I respect it."
What has been the best experience you've had in college?!

"My friend Elizabeth was performing in a talent show. Me, my roommate Elise, Bucky, Tahseen, and my old roommate Sammy went to see her perform in the talent show. We walked outside to the South Mall afterwards and the Sikh student association was having a dance party. They took us in and taught us how to Sikh dance. Afterwards, we went to Kerbey and Bucky crawled out onto the drag with Elizabeth's Ugg boots on his hands. Sober."
​
You have one place to go to for the rest of your life and you can only bring one thing. Where do you go and what do you bring?
"Hawaii. In another life I would want to be a surfer. And I'd bring a guitar. I learned how to play the guitar when I was on an island in Australia and the only way I'm going to learn how to play the guitar would be to isolate myself and really practice it. I've always wanted to learn how to play guitar."
---
Powered by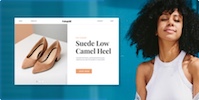 Create your own unique website with customizable templates.