Student Spotlight – Kaveeta Kaw
by: jerry so and grace shaack
Kaveeta Kaw
We caught up with Kaveeta in the Senate office to hear about her college experience, her plans for the future, her life, her sage advice…
What's your year and major?

Third year (graduating this spring) Neurobiology.
What is your favorite element on the periodic table and why?

K. Because it stands for Kaveeta. What is potassium?
What is your favorite thing about college?

The endless amount of opportunities to conduct novel research. Her favorite moment of college was when she helped organize "Undergraduate Researcher For a Day." Initially, everything seemed to be going wrong; the pizza was supposed to be delivered at 10 am and not 10 pm, the advertisements were wrong, and the misery just continued…UNTIL she witnessed two undergraduates join research labs. She says it was nice to know that she had made an impact that day.
Advice about college?

Do research, don't gain the "freshman twenty-five", do research, participate in IM sports, do research, never to be afraid to ask the upperclassmen questions and did I mention DO RESEARCH.
She especially recommends finding an activity/organization that is really important to you. Don't just do it for your resume, but do it for you. During medical school interviews, it will definitely be noticeable when your face lights up while you're talking about what you're really passionate about.
Pro-tip: If you're going to apply to Harvard, you need calculus-based physics.
How do you feel about graduating in three years?

If you've thoroughly thought about graduating in three, just do it and you can do it. There actually is enough time to be involved and to make a difference.
If we were to see you again in 10 years, what would you be doing?

In ten years, she'll be pregnant with hopefully her first very well-planned child who she would genetically engineer and who would also serve as her PhD thesis.
​
Where have you been accepted?
She has been accepted to UT Houston (MD/PhD), UTMB, UT San Antonio, Washington University in St. Louis, and UT Southwestern (MD and MD/PhD).
---
Powered by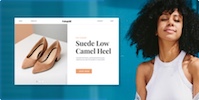 Create your own unique website with customizable templates.