​ Surgeon Scientists: ​
Interview with Dr. Mark Evers
​Surgeon-scientists have played an important role in the development of biomedical science. From the very beginning surgeons like John Hunter and William Halsted were instrumental to transforming medicine into a rigorous science and continuously raising the standards of surgical training. In the modern day, surgeon scientists like Dr. Mark Evers at the University of Kentucky College of Medicine are working to bring new ideas from the operating room to the laboratory and back again. However, as Dr. Evers writes in a 2015 article (
click here
), surgeon scientists are becoming a rare breed and are even seen by some as an "oxymoron".
Mark Evers sat down with
The Pulse
to discuss this unique career path, how its changing, and what unique challenges lie ahead for the surgical profession. Dr. Evers was inspired by many physician and surgeon scientists throughout his training and was excited by the opportunity to exercise "both sides of your brain" as a physician. After many years of focused clinical training, Dr. Evers was ready to take the knowledge he gained from treating patients and apply it to laboratory questions. "It is a real gift and an excellent opportunity to be able to do something like that," Dr. Evers says. In describing his own career, Dr. Evers emphasized the role mentors played in his development as a surgeon and as a scientist: "It is important for surgical and research trainees to have a fire in the belly, to be resilient, but it is also critical to have a mentor who is willing to help guide you through the choppy waters that lie ahead." Even then, the dual career demands a lot from those who wish to pursue it. "Sometimes the only protected time is from 8 pm to midnight and on weekends. You have to be the kind of person that really wants to have this type of career and realizes that what they are doing is really important."
Surgeon-Scientists: An Oxymoron?
Given the rich history of the surgical profession's contributions to biomedical science, why would the modern surgeon-scientist be considered a walking contradiction? A surgical stereotype might be to blame. Surgeons are often thought of as less cerebral and more technical. Dr. Evers believes the bias against surgeon investigators is more structural in nature. Frankly, surgeons are responsible for generating a great deal of a hospital's income and with hospital margins narrow and NIH grant funding lean, many well-meaning department chairs and administrators believe surgeons ought to spend less time in the laboratory and more time in the operating room. Postgraduate medical training for the surgical specialties is also among the longest and most demanding in medicine and it can be very challenging to carve out the time necessary to do fruitful science. The past twenty years in particular, Dr. Evers points out, have introduced an incredible amount of technological sophistication to every surgical field. At the same time, the pace of biomedical science has accelerated just as quickly and, as a result, it is challenging enough for a budding surgeon-scientist to stay up-to-date, much less push the cutting edge forward while remaining competent as a surgeon.
In spite of whatever bias might exist, Surgeons continue to contribute to medical science in significant ways. Houston's own Michael DeBakey revolutionized the way we think about cardiovascular disease, UCSF's Mitchel Berger has done the same for the treatment of brain tumors, and Dr. Evers himself directs the Markey Cancer Center where he continues to operate his cancer laboratory. The question is: what niche do surgeon-scientists fill that other physician-scientists do not? For one, surgeons enjoy unparalleled access to the human body. The operating room provides a front-row seat to the physical manifestations of disease and this has allowed surgeons to be at the forefront of fields that revolve around such observations; e.g. transplantation. The National Institutes of Health have acknowledged the value all clinician and surgeon scientists bring to their respective fields. Dr. Evers suggests this sentiment should be translated to increased and continued support of training opportunities for aspiring clinician scientists; specifically, grants and other mechanisms which help integrate protected time to conduct research into the medical training pipeline ought to be expanded.
We also need to make changes to the training environment to support people who want to have research focused careers. "Science is a team sport," Dr. Evers remarks, "30-40 years ago you could be a silo and not interact with anyone, but all clinician scientists need to have good relationships with other disciplines in the basic sciences." This way, clinician scientists can help push basic scientists in new directions and the work done in the basic science departments can encourage the clinician to develop new projects aimed at translating knowledge into clinical applications. Commenting on the current environment, Dr. Evers had this to say: "Departments should encourage a more team-based approach where clinicians and scientists can complement one another's strengths and weaknesses in order to do better science aimed at improving patient care. All of us, clinicians, surgeons, and scientists need to evolve. We can't be dinosaurs. I look at my older colleagues and have noticed that people who can't evolve in a new environment don't last, so we need to change with the times."
Surgical Research and Training For a New Era
"When I was trained, surgeons were expected to do
everything
. Nowadays, surgeons are increasingly specialized. On the one hand, this has made training longer and more focused; on the other, it has allowed people to really become an expert in a narrow area and if you can find research that really complements your clinical expertise then that can be extremely powerful."
Institutions should take advantage of the shifting paradigms of surgical expertise and, in Dr. Evers' words, "value surgeons not just for their hands but for their brains as well." Sometimes, the people best equipped to make these changes at the institutional level are surgeons themselves. Dr. Evers claims that more surgeons need to be at the Dean, Chair, Director, President or executive level of their respective institutions in order to guide its mission towards an environment that is inclusive of surgeon-scientists. Surgeon-scientists in leadership roles might be able to secure more funding or develop new pathways to training future surgeon investigators, as well as make smaller changes in the institutional culture in order to better allow for surgical research trainees to flourish. These changes can be as simple as helping the rest of the administration understand that the house staff needs time to be productive in this regard. As director of the Markey Cancer Center, Dr. Evers ensures that clinicians and surgeons as well as basic scientists are working together on new projects or initiatives. He has also observed that the National Institutes of Health are making changes to promote the team-based approach he advocates for, such as allowing multiple senior level clinicians and scientists to apply for grant funding together. People are also beginning to understand that in today's competitive environment unless their research has a clear translational end point, it is unlikely to get funded; having a clinician or surgeon-scientist on the research team adds credibility to the project's translational goals.
This approach has already been hugely successful in several fields of medicine. Several exciting approaches to cancer biology studying the immunological response to cancer cells and tumor angiogenesis were proposed and developed by surgeon-scientists (Steve Rosenberg at the NCI and the late Judah Folkman of the Children's Hospital of Boston, respectively). Tissue regeneration has traditionally been a field where surgeons have been able to excel given their command over anatomy and clinical knowledge regarding transplantation. Several surgeon-scientists are now working on improving biomimetic systems which will improve the way we test scientific theories
in vitro
and
in vivo
. Dr. Evers is hopeful that this cutting edge area of research will improve translational science by leaps and bounds. "If you look at the ways drugs are currently developed, there is a huge lag time between the inception of an idea and a finished product. We need better model systems that are capable of recapitulating human physiology. Right now, a lot of testing begins in the Petri dish with nothing but cancer cells on the plate. If those experiments show any promise, you might move to the mouse model which is better but has its own problems. One better approach being worked on now is the development of 'humanized mice' where, for example, the liver behaves more like the human liver, etc."
At the level of undergraduate and medical education, Dr. Evers recognizes the importance of providing training opportunities and mentorship as early as possible for students that are interested in the dual career, especially for those students who have a harder time obtaining those opportunities: "Our population in eastern Kentucky is poor and underserved. We are working with bright undergraduate students at the universities in this area who don't have access to good mentors in translational or clinical science and are helping them get involved. In order to succeed in this career, it is important to have really good role models and a lot of undergraduates might not have access to them." Dr. Evers also laments what he interprets as a growing lack of interest or ambition in basic and clinical research from today's medical students: "While people should be concerned about the quality of their personal life, sometimes trainees think pursuing a career as a clinician scientist is going to be too tough and would prefer to focus on their clinical duties and stay out of research. What we need to do is immerse people in this world and let them see firsthand how exciting it is to take a patient with a real problem and have a way to study that problem in the laboratory. To me, that kind of work is incredibly fulfilling. Mentors should help young student doctors realize that."
---
Powered by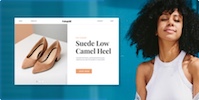 Create your own unique website with customizable templates.