The Executive Physician: The MD/MBA and the Future of Leadership in Medicine
by: santiago sanchez
"When the doctors start acting like businessmen, who do the people turn to for doctors?" ~Randy Shilts, And The Band Played On

Today, Dr. Asch (MD/MBA) shares his experience as both a scholar of medicine and business in order to shed some light on the many overlaps in the often-dichotomized fields. Medicine and Business alike are essentially professions about decisions,communication, and execution – so why are pre-health professionals so overwhelmingly anti-business?


The truth comes in two parts: Firstly, business isn't just about sitting in a mahogany desk and wringing profits out of anything you can get your hands on; secondly, health care professionals are not the paragons of reason we believe them to be. Business is about efficiency, cutting fat and running lean, effective operations, and one look at the American Health Care System's bottom line today should suggest that a heavy dose of business-sense is just the prescription the "noblest" profession needs.

Let there be no doubt, the future is about as harrowing as it is uncertain and there can be no assurance that the training we receive today will be what's demanded of us tomorrow. That being said, numbers never lie and the numbers show that MD/MBA programs are springing up throughout the country at an inflammatory rate since the programs humble beginnings in 1997. The MD/MBA itself, like most dual-degree programs, may not be for everyone but it is in spirit. Medicine – now more than ever – needs leaders and effectors of change. Efforts to cut cost without cutting quality are sluggishly making their way through Washington but doctors shouldn't resign responsibility to the "system". We're all in this together and future health-professionals especially should ensure that they are at the forefront of effective health-care delivery, even if that means learning a little economics and political science on the side. The sisyphean struggle for the perfect professional school application can obfuscate the importance of a full education, even, at times, promoting total resignation from the simple value of learning; equivalently, given the current state of affairs in American healthcare and the coming storm it serves as a call to embrace it again.

This interview, I hope, will act as a deterrent from pre-professional tunnel vision and remind all Health Science Scholars that the path we chose will require us to wear many hats – in research, medical practice, or even in a classroom – regardless if we are ready to wear them or not.

1. Thank you for contributing to The Pulse Dr. Asch, please, tell us a bit about yourself.

Thanks. I came to the University of Pennsylvania for my residency in Internal Medicine, after college and medical school. I stayed on after three years of Internal Medicine to do a fellowship as a Robert Wood Johnson Foundation Clinical Scholar, a spectacular national program designed to produce leaders in health and health care. I got an MBA from Wharton during that time (that option is no longer part of the Clinical Scholars Program, but there are even better options). I joined the faculty at Penn in 1989 with a role simultaneously with the Department of Veterans Affairs at the Philadelphia VA Medical Center. I have been at those two institutions since then.

I've had a variety of roles in medicine and have been able to straddle work at the Perelman School of Medicine, as Penn's medical school is now called, and the Wharton School. I see patients at the VA. I teach undergraduate students at Wharton. I teach health policy research methods to clinical fellows (those who have completed residency). For over 14 years I ran the programs in health policy and health economics across the University (something called the Leonard Davis Institute of Health Economics) and for the past year and a half I have directed the Penn Medicine Center for Health Care Innovation.
If there is a point to this, it is that there are many different ways to contribute to health and health care. Even physicians can do many things. Seeing patients is a critical part of what physicians do, but there are also other ways to contribute and there are ways to contribute without being a physician.

2. Why did you choose the MD/MBA? How did you know it was right for you?

I did not choose the MD/MBA—at least not in a combined sense. I went through the MBA program at Wharton well after I had completed both medical school and residency. Doing it then was very useful, because you know much more medicine after residency than you do after medical school. That made it much easier for me to know how to apply the principles of management to health care.

I went to business school because I knew nothing about business or economics and I realized that was an incredible handicap for what I wanted to do. A mistake I made in college was not taking courses in those areas. But, as I said, getting the training from the MBA was particularly valuable because it came after residency. You will just have to believe me on this, but you learn more medicine in one month of residency than you learn in four years of medical school.

3. A popular saying goes: "healing is an art; medicine, a profession; healthcare, a business". Often, however, many retort that the principles of a business conflict with the principles of a physician. Is this true? Is an understanding of business and management in the context of medicine important in a world where the private practice is slowly being replaced by larger hospital conglomerates?

I like the saying. But don't make medicine into an angel and business into a devil. They are both important and they actually do work together. Yes, it is true that greed can corrupt all sorts of things, but it can corrupt the manufacturing of automobiles as much as the delivery of health care. And principles of business can also advance the goals we have for health care, including finding better and less expensive ways to deliver services that patients ultimately want and need. A business school professor (and I am one) would call that marketing, or management, or operations research. A medical school professor (and I am one of those, too) would call that their job. That doesn't mean that there aren't greedy and evil people out there.

4. The American Healthcare System is notorious for its byzantine payment structure and seemingly obscene costs to the American people, but unlike other inefficient industries it has seen little disruption until the passing of the ACA (direct intervention by the government). What's keeping the healthcare industry from being rebuilt from the ground up in an interdisciplinary flurry of entrepreneurship?

There is already tremendous change. At times I would like to start from scratch, because I am impatient. However, there already is interdisciplinary entrepreneurship and I have found physicians to be among the most entrepreneurial people I know. But it is also complicated and inefficient and I will give you that point. There are stakeholders and there are high stakes—both clinically and economically. And most of the stakeholders have some power. Change is hard under those circumstances. Maybe doctors need to understand political science as much as they need to understand business. Put that on your training list.

A liberal arts education may in fact be the best preparation for a career in Medicine or related fields.

5. Today's Physicians are complaining more and more about the lack of autonomy; perhaps unsurprisingly, the popularity of the MD/MBA is on the rise. Will a larger volume of "executive physicians" be the solution to high overhead and administration costs? Do healthcare bodies today need more doctors making decisions rather than non-medically trained executives, or would this threaten to increase the already burgeoning load on tomorrow's doctor.

I'm all for more interdisciplinary training. But let me repeat something I said earlier: There are many ways to contribute to the nation's goals in health and health care. I think there are outstanding leaders in health care who have no clinical background, but they know how to identify important goals, and they know how to work with clinicians, and they know how to lead. And I know many outstanding physicians who could not lead themselves out of a paper bag. Health care is a team sport. No one person will have all the skills required. If you can't lead, it doesn't matter what letters you have at the end of your name.

6. The New England Journal of Medicine recently published an article of yours warning of a medical education bubble in the near future; the author cites the rise of tuition costs, a predicted shortage in physicians, and likely cuts to physician compensation as evidence. We can see a bubble quickly forming in dentistry and veterinary medicine, are medical schools next? Might there come a time when blazing passion for science and service for others will simply not be enough to justify the cost of a medical education?

Let me be clear: I don't think we are in a medical education bubble. But I do think it costs way too much to train doctors the way we do and we'd all be better off if, while we are busy making health care better, cheaper, and more accessible, we did the same thing for medical education. I think that is possible. In fact, I'm optimistic we can do it.

7. Any final comments, tidbits of advice or words of wisdom for the Health Science Scholars here in Austin?

Call (or at least text) your parents once in a while. They want to hear from you. Really.

Dr. David A. Asch is a Professor at both the Perelman School of Medicine and the Wharton School at The University of Pennsylvania. His research spans Bioethics, Clinical Economics, Medical Decision Making, and Health Policy.
Powered by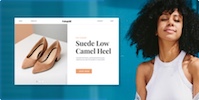 Create your own unique website with customizable templates.