the fall of icarus: lessons learned
by: santiago sanchez
Santiago:
First of all, I would like to thank everyone for coming. I really hope everyone got something out of the lecture or the discussions even if they did not plan on coming originally and managed to be convinced in some way. The turn out was great and it was great, I'm sure, thanks in no small part to exchanges of "come with me to this thing!" or encouragement from the HSS administration. I'm writing up this post to summarize the days events and discussions for the people that could not make it and especially for those who could not make it to discussions. If you feel like I left anything out, misrepresented something, or wanted to add anything
you
got from the event then I strongly encourage you to comment below and share your thoughts with all of us! (PSA: A reminder that anyone can write for
The Pulse
and if you ever feel strongly compelled to write about something,
please
just write it and show it to someone on Council or contact me about writing for
The Pulse).
It's been two weeks since Dr. Gunderman visited us and thoughts, emotions have had ample time to gestate, abstract, reconstitute and solidify. So what did we learn? What did we talk about?
Kamia Rathore from The Catalyst did a great job of summarizing the lecture's main points.
But what about the discussions?
Symbiosis
"What fills you up?"
The discussion started out timidly on the topic of 'symbiosis' and the idea of a mutually beneficial relationship existing between the sciences and the humanities. We talked about the central components of practicing medicine – service, patient education, the physical care of patients – and how these components were closely benefited by an education that focused on analysis, context, and being humanely attuned that could then interpret reality (the nature of their disease and the order of their care) for the patient. In this way, science is still the rate-limiting step, as it were, to treating disease but it is certainly not the only factor, or even the most important one, in the treatment of the patient.
We gravitated, then, towards the daily, sometimes unavoidable professional obstacles that hindered the best possible patient care from being practiced everywhere, all of the time, for everyone. Obstacles such as: limited patient-interaction, bureaucracy, mandated administrative responsibilities, crippling dependence on technology (for non-care related uses, such as billing), the inability to cope with environmental and professional stress.
"We have met the machine and the machine is us. "
The discussion really took off when a student asked something along the lines of: "Well, let's say that spending more time with a patient is the right thing to do, if your contract demands that you only spend so much time with a patient to begin with then what are you supposed to do?" Essentially, how do you cope with obstacles that are institutional, systemic or otherwise out of your control?
Dr. Gunderman drew an analogy to the
Lord of the Rings,
stating that the real enemy in the series was
the machine.
"The orcs are baked in the heat of the earth, they are a faceless horde, they treat other creatures like raw materials." The image is a powerful one and the thought of being reduced to a resource,
simply a means
is truly dehumanizing; yet, the evidence shows that this level of dehumanization – the reduction of humanity to capital – is common in the healthcare space even though the care of humans is an express concern.
The guys in suits
are the typical antagonists. Faceless, suited corporate types with executive power who know nothing, seemingly, about medicine and are the source of the doctor's frustrations and the patient's anxieties. This narrative is too simple, Dr. Gunderman goes on to say, as it presents the strictly-business trained professionals in healthcare as apathetic or even, at times, amoral or mean-spirited and at the same time presents the clinician as a blameless victim. "No one is more responsible for the current state of healthcare than us, the physicians. We have met the machine and the machine is us." Dr. Gunderman explains that for a long time physicians have been shirking the responsibilities of managing the increasingly corporate, increasingly large, byzantine healthcare empires which were once almost exclusively under their control. "We [physicians] know a lot about systems but not nearly enough about organizations" – an intellectual deficit he believes could be alleviated by an education that looked up from the science textbook and instead engaged with these social and economic organisms on a more regular basis. When you don't know anything about medicine but run a medical establishment, it is inevitable that "business decisions inform clinical decisions when, in reality, clinical decisions should be informing business decisions."
The goal should then be to instill in our future generation of healthcare professionals the skills and willingness needed to become organizationally aware and engaged. The market itself has shown that this is the best possible outcome for
healthcare, the business
as well: "Hospitals led by physician executives make up only about 3% of all U.S hospitals but also represent the vast majority of top hospitals in terms of patient care, research, and employee satisfaction." ¹ ²
---
Liberal Education
"What is a liberally educated person?"
The second discussion jumped right into tackling this question and we bounced from definition to definition while Dr. Gunderman challenged each of our definitions and watched us meander towards a converging idea of what it means to be liberally educated in the first place.
Some of those ideas:
A liberal education….
Takes place outside of professional training and helps the student grow as a person
Cultivates the imagination, it helps appreciate the strengths and weaknesses of competing perspectives
Helps build a worldview, guides the student in developing an idea of what is truly important to them
Helps the student generate alternatives in their personal and professional lives through interdisciplinary training
Has roots in freedom (hence a liberal education) and inspires independence of thought and reason
Should, above all things, prepare a student to be a good citizen and a good human being – civilly, academically, personally.
And answers the questions:
Why go to class?
Why get up in the morning?
What does society value?
What do I value and why do I value it?
All lofty and noble ideas to be sure, however, once again, a student took the helm of the discussion with a difficult question: "If a liberal education is so great then why is there still a stigma against pursuing one?"
Dr. Gunderman replied that it is incumbent on the liberally educated to not only believe in the idea of a liberal education but be prepared to defend it. The purpose and construction of a higher education is under constant evolution and discussion and is right now a conversation in which The University of Texas plays a central role in the lecture hall and the Texas Senate alike. Dr. Gunderman animated this statement in the context of medical school admissions: "When I interview candidates who have studied History or Philosophy or English, Latin or Classics, I ask them, 'Why on Earth would you study
that
?' and I want to see that they believe in their education, that they can articulate how it helped them, what they learned from it." In other words, the idea is not only to passively receive a liberal education but actively find a way to contextualize and integrate it into your non-academic goals. Dr. Gunderman continues, "the biggest barrier is our own imagination, our mental handcuffs." ³
Another student asks, "But even if we believe in a liberal education, how can we justify spending four years at a University and paying $10,000 a year in tuition in order to study it? How can you prove that you cannot receive this type of education anywhere else?"
​
"You can't pull a worldview out of thin air," Dr. Gunderman replies. "No one is going to seriously sit down and read all of Ovid or Homer or Milton, the people that can do that are few and far between. If you do that there is no guarantee that you will be able to appreciate it and even if you do
that
the only level of appreciation you have is your own; you don't have any competing perspectives to inform your own. At a University you, presumably, have someone who has spent a great deal of their life studying these things and feels that there is some value in passing on what they have learned, that is an invaluable resource."
---
Footnotes
1.
Weber, DO, "Physicians Lead the Way at America's Top Hospitals". PubMed, abstract. Full text unavailable.
2.
Goodall, Amanda H. "Physician-leaders and Hospital Performance: Is There an Association?" Social Science & Medicine: 535-39.
You can access the full text for the above study by logging in to the above site through your institution (UT Austin).
3. William Blake wrote something similar in his poem "London" and while I am not sure that Dr. Gunderman was referencing this poem (although it is not unlikely given his literary knowledge) if the words rung a bell in anyone else's mind it could be from Blake.

I wander through each chartered street,
Near where the chartered Thames does flow,
And mark in every face I meet,
Marks of weakness, marks of woe.

In every cry of every man,
In every infant's cry of fear,
In every voice, in every ban,
The mind-forged manacles I hear:

How the chimney-sweeper's cry
Every blackening church appals,
And the hapless soldier's sigh
Runs in blood down palace-walls.

But most, through midnight streets I hear
How the youthful harlot's curse
Blasts the new-born infant's tear,
And blights with plagues the marriage-hearse.

4. William Carlos Williams' poem "Icarus" from the lecture.

According to Brueghel
when Icarus fell
it was spring

a farmer was ploughing
his field
the whole pageantry

of the year was
awake tingling
with itself

sweating in the sun
that melted
the wings' wax

unsignificantly
off the coast
there was

a splash quite unnoticed
this was
Icarus drowning
​
Disclaimer: Quotations in the article above have been paraphrased for clarity but have not been altered insofar as content is concerned so while they may not be precise, they are still accurate. If you attended the event or the discussions and feel something important was omitted or misrepresented please comment below.
Photo Credit:
Daniel Wang
Powered by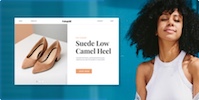 Create your own unique website with customizable templates.