The Future of Precision Medicine and its Ensuing Problems

By: vishal patel

Almost two years after Obama's precision healthcare initiative, we are finally seeing personalized medicine come to life. Personalized medicine, also called precision medicine is an emerging field in which doctors use biomarker tests, usually genetic, to help determine which medical procedures and treatments will work best for each patient (1).
The previous eras of medicine focused on interventions that were anything but personal - clean water and sewage systems, population wide vaccinations, pollution control. These measures were effective, but based on the idea that disease targets everyone equally and that risks are spread at the population level.
When it comes to medicine, however, one size doesn't fit all. A treatment that helps one person may not help others, and the same treatment may cause side effects in only certain patients (2).
For example, a patient recently diagnosed with ovarian cancer is prescribed a chemotherapy regimen that has a 25% effectiveness rate. This abysmal success rate isn't a chance based statistic that varies from patient to patient, but instead is based on the genetic composition of the test subjects used during clinical trials for the treatment. These drugs are very effective for patients that are genetically compatible with the treatment, but will simply not work as intended for the majority that is incompatible.
This is where precision medicine comes into play. To ensure compatibility, treatments are adapted from patient to patient using information about genetics, lifestyle, and environmental factors. So theoretically, if a patient acquires an illness, he or she could receive a completely different treatment from someone else with the same disease. This idea is fueled by technological innovation that is revolutionizing how doctors have to handle their patients as well as delving into the individual intricacies involved in medicine.
The most imminent potential for precision medicine lies in cancer treatments and I experienced some of these new technologies first hand at Texas Oncology this summer. One of the physicians at the clinic required patients with certain cancers to have a biomarker test to reveal the genetic makeup of the tumor cells. One very common instance of this was with non-small cell lung cancer patients who had high expression levels of PD-L1 and average expression of the ALK gene. Though this molecular information may not mean much to the patient, it does tell the doctor that an alternate treatment, in this case a weekly subcutaneous injection, may work better than traditional chemotherapy. Not only does this genetically adapted treatment more effectively improve the prognosis of the disease, but it also liberates the patient from hours of chemotherapy infusion and unwanted side effects like destruction of white blood cells or hair loss with little payoff. While these biomarker tests may seem like flawless and cost-effective utilities, they do not come without ethical criticism.
Biomarker tests encompass both chemical composition tests as well as genome sequencing, thus offering a wide array of information - sometimes more than we need. But what should we do with what we didn't want to know? Genetic tests may reveal that the person I thought was my mother is not my biological mother because the genetics of a disease don't line up. These same genetic tests may show that I am at future risk of getting an untreatable disorder or that I will not respond to certain types of therapies. I may also find out that these same risks apply to my biological relatives - patients may not want to learn this information about themselves and could find it invasive and personal.
Moving forward, medical professionals must learn how to deal with this unwanted information.
Is asking patients to warn at risk family members responsible?
It is essential to ask this of patients when considering the overall benefits of early detection and preventative care with most diseases. Although the rights to privacy and the laws of ethics are at stake, this high priority clinical knowledge may be of greater importance in the long run to patients and their families.
Should patients be told if they are genetically at risk for acquiring an untreatable condition?
Although triggering anxiety for a disease that the patient may or may not get is a short-term concern, this information is invaluable to the patient. Even years down the road if there is a new treatment for that previously untreatable disease, the patient will be mentally prepared. The problem comes with how physicians should keep track of these cases - what happens if a patient lives their entire life fearing an incurable disease that they are prone to acquiring and they don't even know about a newly found drug treatment that would help them? Some argue that after a physician has warned a patient about an untreatable condition, the doctor should be the one responsible of notifying the patient of any new treatments as they are discovered. Most of these ethical questions have gone through rigorous debate, but have not progress to any conclusions, despite the rapidly expanding technology that fuels the very same discussion.
In line with the advancements in technology, genetic innovations are propelling individualized medicine in cancer. Physicians at Texas Oncology are working with Mitra Biotech, a company that is developing technology capable of recreating the tumor microenvironment outside of a patient's body. The tumor microenvironment, consisting of the extracellular matrix, signaling molecules, and other surrounding architectures, is essential for a tumor's growth, differentiation, and response to clinical decisions. This new technology, CANscript™, has the ability to accurately predict how a patient's tumor will respond to a treatment, thus reducing time lost to ineffective treatments or adverse reactions (
3).
This treatment may allow doctors to drop a biopsy of a patient's tumor in a recreated environment all outside of his or her body to watch how various treatments affect the tumor and its surrounding tissues in different ways. This technology will give both doctors and patients a new confidence when choosing the right personalized treatment, but does not come without additional concerns for doctors. Although 3D cell culturing is a great addition for cancer care, it requires a very sophisticated knowledge of this field of research. Most physicians will have to learn the complicated techniques and science behind these futuristic cancer treatments before they can be used practically on patients in hospitals and cancer centers. Although we can't guess how easily physicians will learn this technology, we know that it is a hurdle that physicians are capable of - at one point in time, the EKG seemed like a complicated piece of technology too.
With these advancements in technology and the plummeting cost of genetic testing, it is likely that someday we will see a genomic sequence in every patient's medical record (4).
Our ability to generate more information than we may be ready to act upon calls for a push to keep up with technology. This must be a collaborative effort that utilizes every component of the healthcare field, ranging from regulatory administrations to physician training programs. Although there is much work to do in completing the infrastructure of personalized medicine, the standards already set in place are already showing patients and physicians that precision medicine is pushing us towards a new era in the history of medicine.
​
Vishal Patel is also the founder of UT-Austin's chapter for The Triple Helix. This global undergraduate-run ePublication emphasizes the intersection between science, society, and law through critical analysis of new scientific findings both in the global scientific community as well as the free exchange of ideas at The University of Texas at Austin. We encourage you to visit The Triple Helix at https://texastth.weebly.com.
References
Personalized Medicine Coalition.

The Personalized Medicine Report: Opportunity, Challenges, and the Future.

2017, personalizedmedicinecoalition.org/Userfiles/PMC-Corporate/file/The-Personalized-Medicine-Report1.pdf

Spear, BB, Heath-Chiozzi, M, Huff, J. "Clinical application of pharmacogenetics

.

"

Trends in Molecular Medicine

7.5

(2001).

Biswas, M., et al. "28PImmune profiling of colorectal cancer in CANScript™ platform deciphers heterogeneity of tumor microenvironment and immune check point phenotype status."

Annals of Oncology

27 (2016).

Illumina.

Illumina Introduces the HiSeq X™ Ten Sequencing System

. 2017,
illumina.com/documents/products/datasheets/datasheet-hiseq-x-ten.pdf
---
Powered by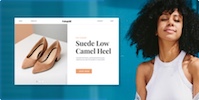 Create your own unique website with customizable templates.