The Present Debate on the Future of Healthcare

By: Elena ivanova
​It has been exactly twenty-six days since Donald Trump has assumed the office of the President of the United States. During these twenty-six days, Trump has signed twelve executive orders, illustrating the lengths that he is willing to go to in order to make progress on many of his campaign promises. One of these executive orders focuses on the repeal of the Affordable Care Act, colloquially known as Obamacare. Although the language and bold statements within the executive order do little to actually undo Obamacare, many members of Congress have celebrated this action as the first step in their fervent attempts to completely repeal the ACA.
On Tuesday, February 7, CNN hosted a debate between Senator Bernie Sanders (VT) and Senator Ted Cruz (TX). This was a 90 minute back-and-forth to discuss the future of healthcare in the United States. Each Senator held different views, each of which was discussed in great detail.
Sanders's platform is relatively straightforward: he wants to improve the Affordable Care Act. Citing the fact that 20 million Americans became insured after the implementation of the ACA, Bernie maintains that it was "a step in the right direction." However, he also stated that millions more are either underinsured or remain without insurance, indicating that we need a better system. His solution for this involves a Medicare-for-all system, which would function as a single-payer healthcare system. This means that health insurance companies would be eliminated and the government will pay for each individual's healthcare. Bernie supported his argument by offering the fact that every other major country in the world uses a single-payer system. A critical counter-argument that he posed to Cruz's objections was that conservative governments, such as Canada's pre-Trudeau administration and the UK government, never tried to dismember their existing single-payer healthcare systems. Cruz was quick to mention that the term "conservative" is relative.
Although Bernie offers a solution for what would be, in his view, a better healthcare system, Ted Cruz, along with many other Republicans and members of Congress have a different idea. He wants to give healthcare back to the people. Throughout the debate, Cruz often mentioned that approximately six million Americans lost their health insurance coverage under the ACA. Cruz stated that health insurance should be a choice, not a federal mandate. His solution, by this logic, is in alignment with Trump's solution: allow Americans to purchase health insurance across state lines, thereby increasing competition and driving costs of health insurance down.
An important thing to note is that, originally, President Trump and prominent members of the Republican Party assured Americans that they would have a replacement plan for the ACA ready in 2017. Cruz's remarks, however, indicated that a new plan would be ready in early 2018, meaning that there could be complete dismantlement of the ACA and no replacement for more than a year.
Although this is not the full story, these are the main highlights of the ongoing debate on the subject of healthcare in the United States. Since the Republicans are the majority party, Bernie's propositions, along with those of other Democrats, will most likely not be seriously considered as viable alternatives. This means that we can expect a system along the lines with what Ted Cruz is proposing, a private system that takes into account the individual, the health insurance company, state rights, and the healthcare provider. This system would eliminate the government's role in healthcare. An extremely crucial issue to consider with this system is the topic of pre-existing conditions. Sanders and Ted intensely debated this issue but could not come to an agreement. For context, a pre-existing condition is a
medical condition that started before a person's health insurance went into effect (Examples include cancer, diabetes, pregnancy, etc). Prior to the implementation of the ACA, some health insurance policies would not cover individuals with pre-existing conditions because, frankly, they were not good investments. The ACA denounces this form of discrimination and mandates that individuals cannot be refused coverage based on whether or not they have a pre-existing condition.
For now, the government can only repeal parts of the ACA that pose a cost to the government, and this provision does not fall under this category, so it will remain in place. Cruz, however, did not provide many details as to how Obamacare's replacement plan will deal with this provision. In Paul Ryan's "A Better Way" plan, he advocates for continuous coverage: coverage for pre-existing conditions will remain in place as long as an individual remains covered. If an individual were to lose his or her job and lose his or her health insurance, then the anti-discrimination clause could also disappear for that person.
​
Ninety minutes was not nearly enough time to discuss the future of healthcare and where the best possible solution lies. The on-screen debate was part of a much larger, mostly partisan, disagreement. There is a long road ahead, but the current situation on the Hill is as follows: Republicans and Trump are calling for an immediate repeal of Obamacare, but they have yet to offer a replacement plan. This is where we are, but we don't really know where we are headed.
Powered by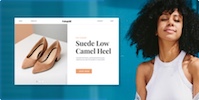 Create your own unique website with customizable templates.