the road ahead: the interview trail
by: hss council
To know the road ahead ask those coming back.
Finals are around the corner, the days are getting longer and hotter, studying is becoming harder – the spring semester is coming to an end. For many of our graduating Health Science Scholars the end of the semester also means the end of the medical school application cycle but for others it means their cycle is just beginning.
The Pulse
was able to catch up with a few of our graduating seniors to talk about their experiences on the interview trail and pass on the wisdom they have learned to the Health Science Scholars preparing to apply this summer and in the future.
Jerry So
1. Did your interview experience greatly differ from what you expected?
Yes and no. Some of my friends had "horror" stories about their interviews but I never had that experience. I was generally matched with some very nice interviewers. In the end you always just come in, sit down, and talk about yourself. Something that did surprise me was how many people seemed to have taken a gap year. It seems that every year fewer and fewer incoming medical students are going directly from undergrad into medical school.
2. What do you feel was the most important thing you learned while on the trail?
The whole process is somewhat arbitrary in the end. You meet a lot of nice, genuine, qualified people when you are interviewing and it just makes you want it that much more. Getting that first acceptance is very validating. Of course, with
the way the TMDSAS match system works
you are never really sure if you got in or not at a particular school. I learned that traveling is never easy, especially if you are driving to all of your interviews and after spending so much time on the road it gets harder and harder to stay energetic and vibrant for the next interview. The process can be intimidating at times. You meet some amazing people, many from pedigreed backgrounds or who may have taken some time off to do something truly incredible; naturally, sometimes this makes you feel like you might not be up to snuff.
3. Did your interview experience change your opinion about the schools you visited?
Definitely. When you apply to medical school it is very uncommon to have visited a school before you apply, unlike undergrad. They tell you
everything
during the interview day. Schools try very hard to impress you but at the same time it seemed to me that they were very honest about their respective weaknesses. Most of the interview days are structured in the same way: meet and greet, presentation, tour, an informal interview with a student over lunch and then, finally, the formal interviews.
4. How would you recommend someone prepare for a medical school interview knowing what you know now?
First of all, be familiar with the format of the interview. There are two general types of interviews: open and closed file. During open file interviews the interviewer has access to everything about you – letters of recommendation, your primary and secondary applications, GPA, MCAT, everything. In a closed file interview the interviewer only has access to your personal statement.
I found the Health Profession Office's mock interview helpful. You should know something about the school and city to which you are applying. Another great way to prepare is to avoid having Friday classes. Most interviews are on Friday so if you can register for a schedule that has minimal to no class on Friday and earlier Tuesday, Thursday lectures then that will really make traveling a lot easier. Optimize your schedule for travel.
Urvashi Mitbander
1. Did your interviews greatly differ from what you expected?
No, nothing was really unexpected. I felt the mock interview I did at the Health Professions Office prepared me for the real thing. I didn't find the interview process as intimidating as others had made it out to be. The interview is really a two-way street and they are trying to impress you as well; even then, the interview is only one stressful part of the day and the rest of the interview day is actually really fun and relaxing.
---
2. What do you feel was the most important thing you learned while on the trail?
After having intellectual conversation with so many accomplished and experienced people I realized that we – that is, those entering the medical profession – are going to a part of a really great enterprise and that's pretty exciting.
3. Did your interview experience change your opinion about the schools you visited?
Yes! If the interview was more conversational or if I felt comfortable speaking with the interviewer then I felt that was really indicative of what it would be like to work with the faculty at that institution. I loved talking to current medical students since they are the only ones who can tell you what the school is like from the student's perspective, obviously. Take a moment to see if you fit in with the students and with your fellow applicants since they are your potential classmates at that school.
​4. Did you interview out of state? If so, how did that experience differ from the Texas experience?
I did. Texas certainly felt more comfortable if for no other reason than there was always at least one other longhorn at the interview day. Texas schools really go out of their way to make you feel at home. On the other hand, having to fly into an interview was nerve wracking but it's always fun to visit new places.
5. How would you recommend someone prepare for a medical school interview knowing what you know now?
First, you should apply early – this is
really
important. Also, don't be afraid to apply for those reach schools because you never know what could happen. As far as the interview is concerned there are a few very predictable questions. You should think about these before hand. If there is a major or controversial issue in healthcare at the moment then make sure you are informed about it and have an opinion on it. Your application is the source for interview questions, so if you review your application before you go into interview no question can really catch you completely off guard. I also looked up potential interview questions on the Student Doctor Network "Interview Feedback" forum. You should practice saying complete answers and be able to articulate complete answers, not just outlines. Have a couple of talking points in case you need to steer the conversation and practice them during your mock interview. None of your interviews will ever go as well as your mock interview but the more practice the better.
Grace Schaack (MD/PhD applicant)
1. Did your interviews greatly differ from what you expected?
They were more fun than I expected. I don't think they would have been as fun if I had applied exclusively MD. Chatting with researchers was fun and a lot more laid back while strictly MD interviews felt more framed and featured traditional interview questions about ethics or medicine. I never thought that it would have been such a 'chill' experience.
---
2. What do you feel was the most important thing you learned while on the trail?
Mostly things that are immediately applicable to my career. For example, most researchers recommended doing mechanistic research during my PhD as that flavor of research is readily applicable across a variety of different medical specialties. I also learned that it's important to choose an institution that focuses on its students and this is something that is
tangible
once you are actually there. Also, if you are interested in a very specific topic look for an institution that has the resources you need.
3. Did your interview experience change your opinion about the school you visited?
Yes! In the brief windows where people let down their guard you can really tell what type of environment that particular school is. Some schools placed a huge emphasis on collaboration and I really liked that. On the other hand, my experiences with the current students at other schools was not entirely positive.
4. How did the PhD interviews compare to the MD interviews?
I was more comfortable with the research interview. They felt more like two-way streets, personally, and it is an easier conversation to drive. You really should know your research backwards and forwards and it's important to reassure your interviewer that you are very engaged in your work.
5. How would you recommend someone prepare for the interview? MD, PhD or otherwise?
You will often be asked about where you see yourself in around twenty years (since for MD/PhDs that's around the time you will be in the early stages of your independent career) so have an idea of what that might be like for you. Some interviewers want you to be very specific others would prefer you were more open; personally, I feel you should err on open more than anything else because a lot can happen in four years much less twenty.
If you feel that there is something missing from your primary or secondary application then the interview is the time to fit that in.
Here's the biggest difference between applying MD/PhD and applying MD-only: for MD the common wisdom is that you need all of this 'stuff', for MD/PhD you don't. Well, you need some of it but it is not nearly as important as research. You need a lot of research experience to be competitive. If you are stuck between two activities and one of them is research, do research. Research is going to be the focus of most of your interviews. Only do non-research activities if they are going to enrich you personally but don't expect them to add much to your MD/PhD application. Don't let the average MD/PhD acceptance GPA and MCAT numbers intimidate you as long as you have the research experience to fit the MD/PhD mold. I felt my research experience (all four years and every summer) was very competitive and – while my GPA was OK and my MCAT was below average for the programs I interviewed at – I believe it was the biggest contributing factor to my success along with my letters of recommendation.
Letters of recommendation play a much more critical role to your application than you may realize
¹ and for MD/PhD you will need recommendations from anyone you have ever done research under.
Timothy Wong
1. Did your interview experience greatly differ from what you expected?
I had a general sense of the events included in an interview day before I attended any interviews, thanks in part to the wisdom of applicants before me. I was only surprised at the length of the interview day. I was wiped by the time we concluded the day at the first school I interviewed at and I was more than ready to go home. After my first interview day, I felt that I was acquainted with the process and I did not encounter any surprises for the most part.
---
2. What is the most important thing you feel you learned while on the trail?
There are many interviewees I met along the way who wanted to show themselves as stellar students, budding scientists, and paragons of service. I realized that if everyone tried to distinguish themselves in these categories, and often in all of these categories at once, many would fall through the very boxes they sought to check off on their resumes. Medical schools seek not only those who can be multifaceted, but also (read: particularly) those who can express their genuine passion for a certain field – both in words and in action.
3. Did
your interview experience change how you felt about a particular school?
One of the most important aspects of the interview day that revealed to me what a school was all about – and there were many – were the interviews themselves. It sounds obvious, of course the interviews are important, but most have the mindset that the purpose of the interviews are only so they can judge you. This is true. But you are also allowed to judge them, and you should. The type of people you talk to during interviews are likely to be faculty involved in teaching courses, helping with student organizations, or leading research groups, so it is important that you evaluate if you feel comfortable and valued when talking to these people. Before the interview process I did not have any strong feelings about the medical school I plan to attend this summer. However, afterwards, certainly. I cannot say the same for every school I interviewed at.
4.
If
you interviewed out of state, how did the out of state experience compare to the Texas experience?
I interviewed at only one school out of state. The interview day was formatted similarly, but when I showed up, there were only 7 students (including myself) interviewing that day. Compare that to the 50+ students that interview at each Texas school on any given day – I was pleasantly surprised. The interview day there was a lot more personal and we had many more opportunities to ask questions.
5.
Knowing
what you know now, how do you feel students should best prepare for their interview?
​
If you are already on the interview process or about to be, it may be too late to "improve" your application. In my opinion, the best way to prepare for an interview is to have early conversations with others about your motivations for entering medicine, for joining student organization A, or for pursuing a certain research field. Be able to explain what you did or what you contributed, with vivid detail. What were the outcomes of these actions? Every story has a beginning, middle, and end. Everybody loves stories. Good stories have great (interesting) details that add to the story. Keep a constant narrative, with others and with yourself (keep a journal), before and along the trail. It helps to reflect along the way, and if you identify your mistakes and your weaknesses, it makes them a lot easier to solve. Do mock interviews, but not too many. The ones in the Health Professions Office are good for getting your confidence up (if you have prepared), but they do not feel like the real deal. Although I did not do this, I think it would be helpful to record yourself saying your responses, so you can see how intelligent or unintelligent you sound and modify your approximate responses from that feedback. A lot of reflection goes into good preparation for interviews, but it will pay off if you have sincerely put in the effort.
TIP: If you're having trouble with reflection, talk with the individuals in your life who know you best (your parents, your friends, your mentors). Ask them to be transparent about what type of person you come across as. Hopefully, this matches who you had in mind.
1. AAMC. "Medical School Admissions: More than Grades and Test Scores"
Analysis in Brief,
11(6), 2011.
---
Powered by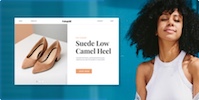 Create your own unique website with customizable templates.