Think zebras, not horses

​ by: Allison Medina
If you've spent any time in the medical field, chances are you've heard the famous phrase: "When you hear hoofbeats, think horses, not zebras." This widely accepted motto in medicine represents the idea that things are almost always what you think they are; if someone comes in with the symptoms of a cold, they probably have a cold. But what if the symptoms are actually caused by something less common than a cold?
February 28th
is recognized around the world as "Rare Disease Day". Seeing as that was earlier this week, it seems like a good time to point out that a lot of people probably missed rare disease day. Many organizations devote their time and money to promoting awareness about rare diseases; whether that involves educating people to recognize symptoms, encouraging doctors to acknowledge and treat these rare diseases, or simply seeking donations to improve and promote research in the field ("Rare Disease Day 2017"). Rare Disease Day was established in 2008 in order to address insufficient efforts for treatment and support of these rare diseases ("Rare Disease Day"). Some of these aforementioned rare diseases include rare blood cancers such as MPNs (myeloproliferative neoplasms), MP (myelofibrosis) and PV (polycythemia vera), ("Learn about Myelo").
​This year, the theme for Rare Disease Day was research
("Rare Disease Day 2017"). The idea behind this theme is that for rare diseases all over the world, even if they happen to get a proper diagnosis, there is usually no treatment or cure. Life from that point on for patients and their families is just one huge question mark. Because of the lack of information in this field, rare disease research is crucial; it is of the utmost importance that we make strides in and sustain this area of medicine. After all, most common diseases in the world today started as rare. If we invest in rare diseases, we are really investing in the future of tomorrow. Awareness and acknowledgement of rare diseases reveal that sometimes it's plausible to think zebras and not horses, and once we do, we need to know where we're going.
​"Learn about Myeloproliferative Neoplasms (MPNs)." Myeloproliferative Neoplasms MPNs, Support & Education
. N.p., n.d. Web. 01 Mar. 2017.
"Rare Disease Day."
Wikipedia
. Wikimedia Foundation, 27 Feb. 2017. Web. 01 Mar. 2017.
"Rare Disease Day 2017 - 28 Feb."
Rare Disease Day - 28 Feb 2017
. N.p., n.d. Web. 01 Mar. 2017.
Powered by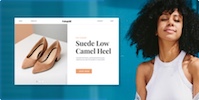 Create your own unique website with customizable templates.