Understanding Mental Health Policy for the Homeless​

​​By: cyrus Daruwalla
​
One of the most popular destinations for students at The University of Texas at Austin is the line of restaurants adjacent to north campus that satisfy students' cravings for classic Austin food. This strip of restaurants has even earned the hip nickname, The Drag. Of course, any urban location would be incomplete without the homeless population scattered around various entrances. From street musicians, to the barefoot girl constantly laughing and screaming with her friends, to the silent elder man with his dog and occasional cigarette, the homeless population often seems like part of the city backdrop. At the end of the day, however, these individuals are often coming from incredibly difficult situations and everyone deserves a home.
In order to combat homelessness, it is necessary to both identify and solve root problems, such as the issue of mental health. A significant contributing factor to our homeless population was President Reagan's de-institutionalization of mental health. In 1981, President Reagan discarded the Mental Health Systems Act, which thereby discontinued federal funding for mental health institutions and many patients became homeless (Dreier, 2004).
According to a study conducted by the Substance Abuse and Mental Health Services Administration, about one-fourth of homeless Americans in 2009 suffered from a serious mental health illness, such as bipolar disorder or schizophrenia ("Homelessness and Housing", 2016). Mental illness is not merely related to homelessness but is rather another underlying cause. The U.S. Conference of Mayors conducted a study in 2008 on 25 cities and found mental health to be one of the top three causes for homelessness among single adults and unaccompanied youth (Diaz, 2008). Additionally, mental health disorders are not a stand-alone health issue, as they often lead to other physical health problems for the homeless. The mental disorder may prevent an individual from practicing preventative health measures such as hygiene, which in the homeless environment can lead to skin infections, respiratory disease, and HIV for active drug users (Martin, 2015).
I believe health care policy reform is necessary to fight against mental illness in homeless populations. Many may say a step in the right direction was made with the Affordable Care Act (ACA). The ACA gives states the option to expand Medicaid to lower socioeconomic status, childless adults, which describes a large portion of the uninsured homeless population. The homeless can then seek treatment for their mental health disorders, and will hopefully function better and eventually find a way off the streets (Altman, 2012). Others, however, believe market competition is a stronger solution. The chief complaints with market competition is that insurers may discriminate against insuring sick people, or that physicians will have incentives to overprescribe medication and run unnecessary tests. These complications would need to be avoided through stringent government regulations over the market (Martin, 2015).
It should also be noted that under the ACA, many states, including Texas, have chosen to not expand Medicaid, meaning the homeless still lack access to mental health treatment. For these states, it is important to find other sources of funding. Programs like the Projects for Assistance in Transition from Homelessness (PATH) and the United States Department of Housing and Urban Development (HUD) could provide funds for viable solutions for homeless people with mental disorders. One solution could be supported housing, which is housing with various support systems for conditions such as mental health disorders (Martin, 2015). A study conducted by the HUD in 2011 suggests it may even be cost-efficient for the government to cover mental health treatment. The study looked at over eighty cities and found a correlation between a decrease in accessibility to psychiatric facilities and an increase in crime. Thus, the money saved from decreasing funds for psychiatric facilities is instead going toward the expensive task of building and maintaining prisons for the increased crime rate ("Linking human services and housing assistance for homeless families and families at risk of homelessness", 2012). Furthermore, spending tax dollars in response to increases in crime is a less preferable situation than paying for mental health-related care. Finally, people can join organizations, such as the National Alliance on Mental Illness (NAMI), that incorporate education, volunteer, and public policy work to fight against the stigma of mental illness and improve the quality of life for the mentally ill. Organizations like NAMI that desire to end the stigma of mental illness will encourage those suffering to seek help, which may avoid the situation of becoming homeless altogether. In fact, The University of Texas at Austin started a NAMI chapter this semester.
Students at the University of Texas at Austin are constantly exposed to Austin's homelessness, which has desensitized many to the situation. In order to create change, it is important to remind the public that no one deserves to live on the streets. We must face this sad reality instead of ignoring it. Increasing the mental health resources available to the homeless is vital. Although not everyone who is homeless has a mental disorder, a significant portion do, and this issue needs to be addressed.
References
Dreier, P. (2004). Reagan's Legacy: Homelessness in America. Retrieved October 20, 2016, from http://www.nhi.org/online/issues/135/reagan.html
Homelessness and Housing. (2016, April 26). Retrieved October 20, 2016, from http://www.samhsa.gov/homelessness-housing
Diaz, M. (2008).
Hunger and Homelessness Survey, A Status Report on Hunger and Homelessness in America's Cities
(p. 19, Rep.).
Martin, E. J. (2015, June/July). Affordable Housing, Homelessness, and Mental Health: What Heath Care Policy Needs to Address.
Journal of Health and Human Services Administration
. Retrieved October 20, 2016, from https://www.questia.com/read/1G1-420325578/affordable-housing-homelessness-and-mental-health.
Altman, D. (2012, September 21). Pulling it Together: How the ACA Can Help The Homeless. Retrieved October 20, 2016, from http://kff.org/health-reform/perspective/pulling-it-together-how-the-aca-can/
Linking human services and housing assistance for homeless families and families at risk of homelessness. (2012, April 5). Retrieved October 20, 2016.
Powered by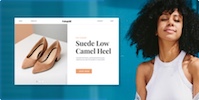 Create your own unique website with customizable templates.